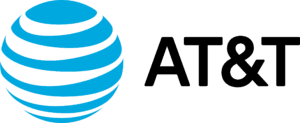 Paris, 9 September 2021. – Challenging Elon Musk`s Starlink in his home turf, the low Earth orbit (LEO) satellite communications company OneWeb works with the telecommunications company AT&T to provide satellite access for businesses in remote areas across the U.S., the company said.
The strategic agreement will harness the capabilities of satellite technology to improve access for AT&T business customers into remote and challenging geographic locations, OneWeb said. The new connectivity will complement existing AT&T access technologies.
AT&T's business fiber network enables high-speed connections to over 2.5 million U.S. business customer locations, OneWeb added. More than nine million U.S. business customer locations are within 1,000 feet of AT&T fiber; however, "there are still remote areas that existing networks can't reach with the high-speed, low-latency broadband essential to business operations", OneWeb said.
The AT&T service will be supported by OneWeb's network of satellites. AT&T business and government customers in Alaska and northern U.S. states will be covered later this year.
OneWeb has launched 288 satellites and expects to attain global coverage with a total fleet of 648 satellites by the end of 2022.