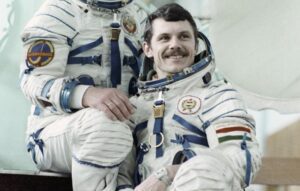 Edinburgh, 15 September 2021. – The Hungarian government announced that it accepted a document identifying the cornerstones that set out the country's opportunities and future development directions in the field of space. The aim is to make Hungary an active player in space exploration and space activities, it said.
The government's vision is for the country to play a regional leading role in certain development areas. They are planning to achieve this by an attractive, validated education system to train specialists with interdisciplinary knowledge. As the project will advance multiple industries and with the employment of highly skilled workforce, Hungary wants the space sector to boost the economy.
The space strategy submitted to the government by the Ministry of Foreign Affairs and Trade sets out complex objectives. The first is exploiting the potential of the space sector to foster innovation and sustainable growth. The second is strengthening Hungary's international role, broadening its relations, and creating an organizational framework. The third objective is achieving knowledge-based social and economic conditions and the development of infrastructural background.
The government is planning to spend up to € 100 million on the project in the next five years. The goal is to double the number of Hungarian space companies by 2025.