by Torsten Kriening, CEO and Publisher
Dear SpaceWatchers,
A very Happy Swiss Day from all of us at SpaceWatch.Global.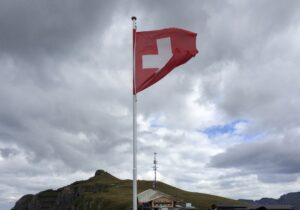 Let me thank you first of all for your trust, your contributions and your support in the last crucial year. I am proud to say that we have never been stronger in the market than today. Last year put all of us in a challenging situation and, with the help of many great people, we remained on the growth path. Thank you all again, your support is very important to us.
Our content developed further and our outstanding Editor-in-Chief, Markus Payer, generated news coverage every day. We have thus gained in outreach and relevance and the top results are stunning: up to 50.000 hits on a single news item! We have strong support from our new editorial team to whom I would also like to give a warm welcome. Your work counts.
We just started a new project: the relaunch of our website – challenging and, in fact, long overdue. We are working on a new web design to make the navigation on our website easier and more intuitive. We have over 5000 texts on our database, a significant compendium that we want to leverage better. Stay tuned, we will keep you informed.
Under our recognized and trademarked brand Space Café, we released over 30 podcasts and more than 110 webtalks in the past year.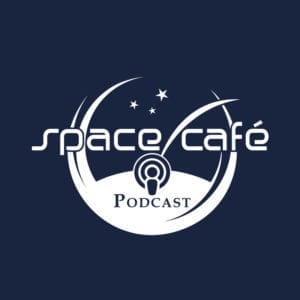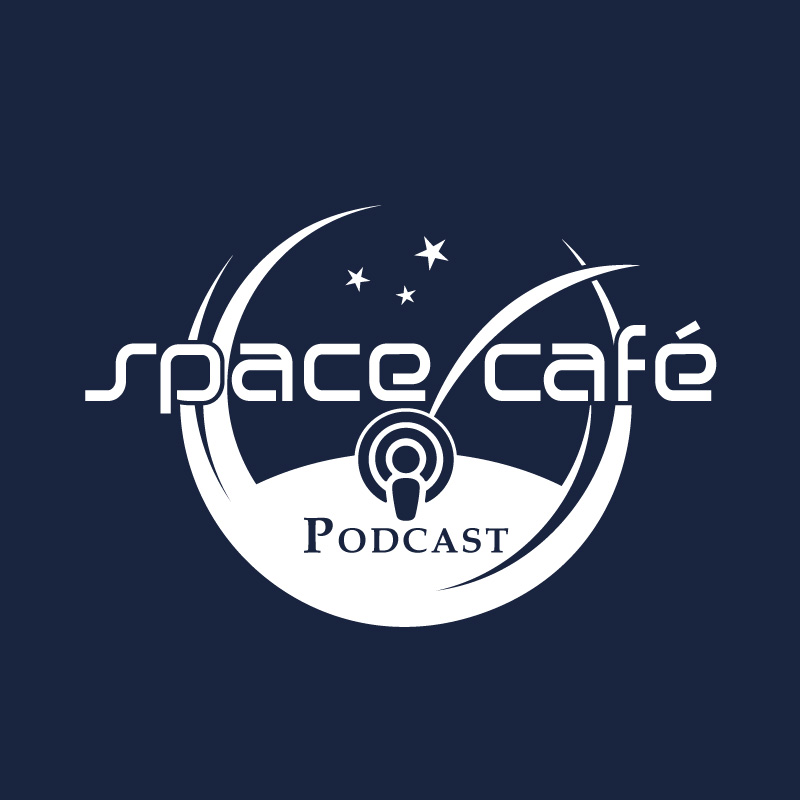 Our bi-weekly top-level Space Cafe Podcast series, hosted by award-winning filmmaker and science journalist Markus Mooslechner, put the human factor in the centre. Besides on SpaceWatch.Global website, we are on every major podcast platform with this format.
With our Space Cafe webtalk series, we are able to meet the market needs at the right time. Our weekly, innovative, honest and open "33 minutes with…" format received a global fellowship.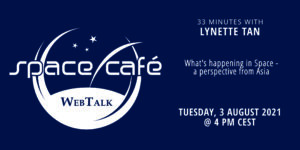 Special formats like our Space Cafe Summit, Moribas Vox Populi, Black Ops and the Space Law breakfast created another big audience right from the start, thanks to our fantastic hosts Moriba Jah and Steven Freeland.
Analysing the demand for information drove us to a new frontier – and to the regional Space Cafe formats. With Australia, Brazil, UAE, Spain, Canada, Greater Bay Area China, Scotland, Germany, Russia, UK and Benelux, we started this new journey and set another new milestone. My thanks go to our local hosts who provide their passion, their energy and their spirit for our programs. I couldn't be more proud of such a great team.
As you may recall, we had a poll recently about networking in our Space Cafes. We are developing the necessary software to conclude the relevant data and insights from it, stay tuned.
Some more announcements for you:
Our two newsletters are well recognised in the market, but they are still missing some personality. We will therefore rename it next week and call it "The SpaceWatcher" – either as "The SpaceWatcher Today" or "The SpaceWatcher No.xyz" for the bi-weekly edition. We will also adjust our design, as we go.
We also like to learn more about you, our audience. As we strongly follow the GDPR rules we have limited flexibility in our data analysis. So we will introduce a membership model for you in the next month. Don't worry, we will not charge you right now. But we would like to learn about you, what you are interested in. Our goal is to tailor our content for you, based on your preferences and interest, to make your reading experience even smoother than it is today.
Last but not least, we are growing our team. We are looking for new colleagues to join our team in sales and other areas. We will also offer some internships very soon. Education and giving opportunities to talents and young people interested in space is an important driver of our further development.

If you like what we do and identify with what we do – become a SpaceWatcher! Our shop is open 24hours! Especially this week: a 10% discount using "Swiss10"

I hope I could give you some insights into what you can expect from us in the near future. I hope that the global context will allow us to see each other soon in person at one of the upcoming events in Bremen, Dubai, Paris or London.
For today I wish all of you a wonderful Sunday and like to thank you once again for your loyalty and your commitment!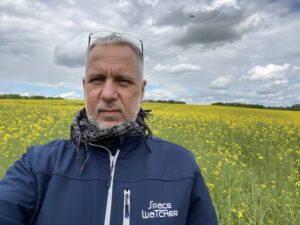 SpaceWatch.Global has a bright future!
Cheers,
Torsten