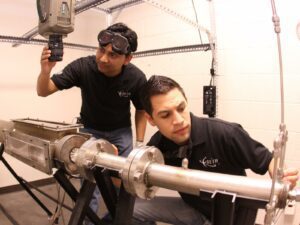 Edinburgh, 16 August 2021. –  NASA is to fund a wide range of projects proposed by Minority-Serving Institutions (MSIs), with a total of approximately $18 million, the agency said.
The joint enterprise will bring "historically underrepresented and underserved communities onboard," said Mike Kincaid, NASA's associate administrator of STEM Engagement. The news comes after NASA introduced Mission Equity in June to assess the agency's programs, grants, and procurements in order to remove barriers and challenges of such communities.
The untapped talent will help with several of the agency's top priorities, like returning humans to the Moon, monitoring global ocean health, and establishing a more inclusive workforce. The awards will enable institutions to broaden their participation in STEM fields.
The four new funding opportunities originate from the agency's Minority University Research and Education Project (MUREP). The project enables institutions to help with some of the most pressing challenges as well as increase their research capabilities, NASA said.
MUREP has a key role in building infrastructure and research capacity at MSIs while emphasizing student success as well, NASA said. The four funding avenues are called OCEAN, M-STAR implementation, MUREP INCLUDES and M-STTR. M-STAR is a two-year, OCEAN and INCLUDES are a three-year award. M-STTR planning grants have a four-month period of performance. These awards were made through the Education Opportunities in NASA STEM 2021 (EONS 2021) solicitation.