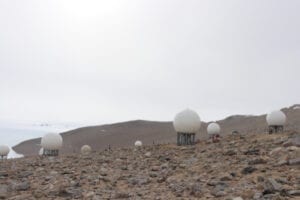 Luxembourg, 14 July 2021. – Kongsberg Satellite Services (KSAT), provider of space-ground network and Earth observation (EO) services, has opened a new Ka-band antenna at its Antarctic station Troll, the company said.
The antenna is part of the KSATlite network and will augment KSAT's Ka-band polar network to eight antennas by the end of the year, the company said.
"The majority of EO satellite systems continue to use X-band to download their data, but as data collection volumes increases, Ka-band offers high throughput, low latency and a less congested spectrum," the company explained.
KSAT's ground network consists of both polar and mid-latitude stations and more than 200 antennas located at 26 sites world-wide, it said.