by Arpit Chaturvedi and Akanksha Marwah (Research Assistants: Bhargavi Ramachandran, Harshita Duggal)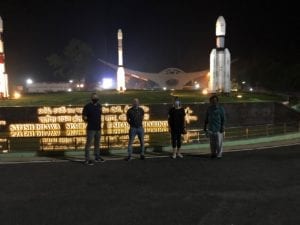 Indian Space Research Organization (ISRO), India's pillar for space exploration, is one of the top six governmental space agencies in the world. Progress in the space endeavours marked by ISRO has received applauds across the globe, especially with the successful Mars Orbital Mission which made India the first nation to reach Mars in a maiden attempt. Another feather was added in ISRO's cap when it created the world record of launching 104 satellites in a single Polar Satellite Launch Vehicle (PSLV) rocket in 2017. Today, not only has India proved to be self-sufficient by possessing the capacity to conduct its own space programs, it also launches foreign satellites.
Presently, Indian space market has an estimated share of $7 billion which accounts for only 2-3% of the global market. ISRO was allotted a budget of 1.9 billion in the fiscal year 2021-22, which was $607.79 billion more than the fiscal year 2020-21. Even with such a massive increase in funding over a span of one year, the supply of outer space services does not meet the demand in current times. India, today, has to cater to the demands based on the outer space operations which, unfortunately, exceeds far greater than what ISRO can supply. We rely on outer space operations for the purposes of providing services like education, telecommunications, television, broadband, radio, resource management, environment and sustainability, disaster management, remote sensing and national security, and navigations, telemedicine, search and rescue services, amongst others. This dependence is likely to increase over time and the nations which are fore-runners in developing these capabilities are likely to reap economic as well as political and strategic benefits in the long run.
The space sector already fascinates private players. According to Morgan Stanley, "satellite broadband will represent 50% of the projected growth of the global space economy by 2040—and as much as 70% in the most bullish scenario."  With the creation of 'NewSpace' (NewSpace refers to the efforts made to privatize outer space explorations and commercialize it by opening up space frontiers), the rise of Big Tech players in the space industry such as SpaceX and Virgin Galactic has been observed. Even though privatization of outer space affairs remains a controversial topic amongst the space law experts due to outer space being a 'province of humankind', the ventures in outer space attract private actors due to the high returns on investments and low competition in the space industry.
In one of the recent speeches by Hon'ble Prime Minister of India, Narendra Modi, he stated that the 'government has no business to be in business' and that it should work solely for development and welfare of the people. Involvement of government in businesses sometimes leads to delays in the process and underutilization of the resources with inefficiency hovering over the projects. Especially in such scenarios, involving private sector in a capital intensive, low volume, high-value field like outer space is a win-win for Indian economy. Privatization could give more quality in manpower and technology due to availability of more funds to invest. While the government can focus on long term technological and scientific developments, explorative missions and human space flight programmes (of course in collaboration with the private sector), it can leave greater room for the private sector to assist ISRO increasingly in routine requirements like servicing and providing capacities to deliver weather, telecommunications, communications, and broadcasting services. The vision of ISRO for doubling the number of satellites could be turned into reality with the private sector at the driving seat.
There have been, indeed, a few positive steps in this direction. In 2020, the government announced formation of Indian National Space Promotion and Authorization Centre (IN-SPACe) to work in this direction by providing ground work on the need and demand of private players and New Space India Limited (NSIL) for facilitating participation of private sector and acting as "aggregator of used requirements and obtain commitments". Earlier, ISRO has been indulging into commercialization of space through its commercial arm Antrix Corporation. Manufacturing and fabrication of rockets and satellites was handled by private companies. However, the private sector players were not given enough room or opportunities to undertake independent launch projects like what SpaceX has been doing in USA. In facilitating growing involvement of the private sector, IN-SPACe is likely to play a crucial role by the private sector. Legislations like US Spurring Private Aerospace Competitiveness and Entrepreneurship Act, 2015 (SPACE Act)  of the United State demonstrate the room left for the private sector in the USA to act in outer space and this can be a model for other countries such as India.
In a welfare state like India, it cannot be denied that huge monetary requirements exist for the purposes of education, health, infrastructure development, environment and social security which fall in the category of essential state services. It is easy to consider any investments in space as a luxury and a vanity expenditure. However, it is important to note that a headway in space technology also means that the costs of fundamental infrastructure such as telecommunications and the internet go substantially down. Countries which will be able to drive down costs of infrastructure are likely to overtake those who would have to spend more to get the same infrastructure output.
Robust laws in this realm would be for the benefit of both private sectors as well for the government. For the private sector to work efficiently, it requires a stable legal environment and the same would be required to see a boom in the outer space exploration. It can provide them with a clarity in their rights and obligations during their expeditions. Every state party to Outer Space Treaty owes an international responsibility to the world at large for its governmental, non-governmental, inter-governmental and other organizations. Hence, regulating policies, licences and permits, investments, code of conduct, and liabilities along with property rights, tangible and intangible, becomes pertinent.
The Indian legislature is already working on the legislation covering space activities. The first attempt for regulating outer space affairs through a legislation was made by introducing the Space Activities Bill which rolled out in 2017. The Bill dealt with the duties of Central Government to frame policies and plans for outer space operations and granting or revoking licenses for the private as well as the public sector. The law ensured the activities of outer-space by Indian players (private and public) are conducted in conformity with international obligations. It also contained provisions for imposing liabilities for indemnification. Currently, Indian legislators are working on an updated draft which is expected to be out soon. The new legislation is expected to open further room for private sector involvement in space exploration in India along with greater collaborations with educational institutes for space research.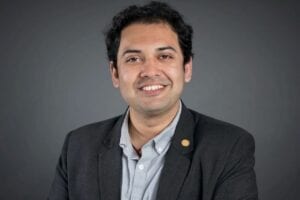 Arpit Chaturvedi is the Co-Founder and Chief Executive Officer of Global Policy Insights (GPI) – a centrist thinktank focused on Governance, International Political Economy, International Security Studies and Sustainability, based out of New Delhi, New York, and London. He is also the Co-Founder of EnviPol, an environmental consulting firm based out of New Delhi. He is the Co-Director of the Global Policy, Diplomacy, and Sustainability Fellowship and serves as a Co-Chair on various international affairs forums such as the QUAD Security Forum. He serves on the advisory board of the Kyiv School of Diplomatic Arts and as the Senior Expert Editor, International Political Economy and Governance at Defence and Intelligence, Norway. Arpit holds a Master of Public Administration degree from Cornell University.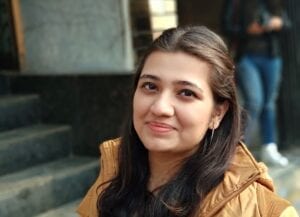 Akanksha Marwah is a Law Graduate from the Faculty of Law, University of Delhi (2014-2017). She pursued her LL.M. (First Division) from the Faculty of Law, Jamia Millia Islamia with a specialization in Criminal Law (2017-2019). She has been engaged as an Assistant Professor (Law) with Delhi Metropolitan Education, Noida (Affiliated to GGSIPU, Noida) since July 2019. She also takes guest lectures on Air Law and Space Law in the Faculty of Law, Jamia Millia Islamia.