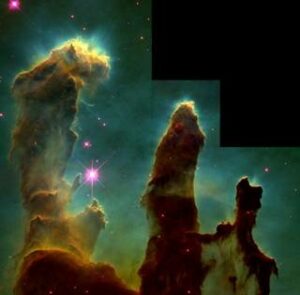 Paris, 28 June 2021. – NASA proceeds to repair the computer on board the Hubble Space Telescope, the U.S. agency said, but was not able, so far, the reboot the backup computer.
NASA is continuing to diagnose a problem with the payload computer on the Hubble Space Telescope, the agency said, after completing another set of tests on June 23 and 24.
The payload computer halted on June 13 and the spacecraft stopped collecting science data, NASA said. "The telescope itself and its science instruments remain in good health and are currently in a safe configuration."
The spacecraft has two payload computers, one of which serves as a backup; both the primary and the backup payload computer experienced the same error, NASA said, and commands to write into or read from the memory were not successful.
Hubble was launched in 1990 on the Discovery space shuttle and has been observing the universe for over 31 years.
"It has contributed to some of the most significant discoveries of our cosmos, including the accelerating expansion of the universe, the evolution of galaxies over time, and the first atmospheric studies of planets beyond our solar system," the agency said.
NASA summarizes Hubble's key scientific contributions on its website.