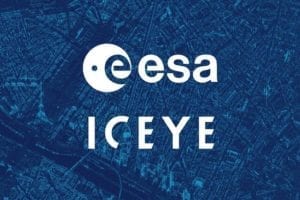 Paris, 11 June 2021. – Iceye's radar satellite data have been fully integrated into ESA's Third Party Missions (TPM) programme, the company said.
This allows researchers and Earth Observation application developers to access synthetic-aperture radar (SAR) data, the Finnish startup said.
Through Earthnet, ESA offers free-of-charge data to international researchers from a variety of satellite missions developed and operated by space agencies and by commercial data providers.
The data can be used for research and development of applications for pre-operational use.
Iceye's imagery was validated in previous programme stages under the Earthnet Data Assessment framework before becoming part of the full TPM portfolio, the company said.