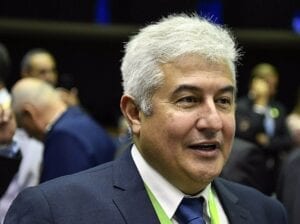 Luxembourg, 16 June 2021. – Brazil is next: the country signed the Artemis Accords, "affirming its commitment to ensuring sustainable space exploration that adheres to a common set of principles benefiting all of humanity", the U.S. space agency NASA said.
Marcos Pontes, Brazil's Minister of Science, Technology and Innovation, signed the document during a ceremony with President Jair Bolsonaro and other officials, NASA said.
Brazil is the twelfth country to sign the Artemis Accords and the first in South America to do so. It joins Australia, Canada, Italy, Japan, Luxembourg, the Republic of Korea, New Zealand, the United Kingdom, the United Arab Emirates, Ukraine, and the United States in signing the document, which establishes a practical set of principles to guide space exploration cooperation among nations participating in NASA's 21st century lunar exploration plans.
Brazil is the third nation to sign the Artemis Accords under the Biden-Harris administration, following South Korea and New Zealand, NASA added.