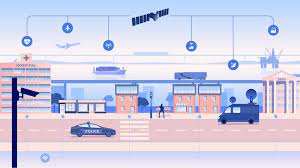 Luxembourg, 28 May 2021. – The Luxembourgish startup OQ Technology won a contract from the European Space Agency (ESA) to develop an advanced 5G network configuration over LEO, MEO and GEO satellites, the company said.
The project was proposed by ESA under the umbrella of its ARTES program and was looking for an "Agile Network Configuration for 5G Internet-of-Things services over satellite". It is OQ's fourth contract with ESA, the company said.
OQ will lead a consortium composed of the SigCom Research Group at SnT/University of Luxembourg and Leaf Space in Italy.
OQ says it has been working on applying cellular 5G IoT technologies and services since 2016. It claims to have been the first company to test narrowband IoT over LEO nanosatellites, and it is currently building a global constellation to offer 5G IoT services in remote and rural areas.
With its satellite scheduled for launch this year, OQ is ready to deliver commercial 5G services over satellite this year, the startup says.