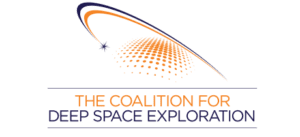 Luxembourg, 4 May 2021. – The former Aerojet Rocketdyne executive Frank Slazer is the new President and CEO of the Coalition for Deep Space Exploration, the organization said.
The American non-profit organization engages in "reinforcing the value and benefits of human space exploration and space science" in the U.S., "building lasting support for a long-term, sustainable, and strategic direction for our nation's space exploration programs", it says.
The Washington, DC-based organization unites 60 American space industry businesses and universities that are active in space exploration, science, and technology.
Slazer was responsible for business development at Aerojet Rocketdyne. Prior to that, he was the Vice President for Space Systems at the Aerospace Industries Association. His earlier career included engineering and business development roles at Northrop Grumman, United Launch Alliance, and Boeing.