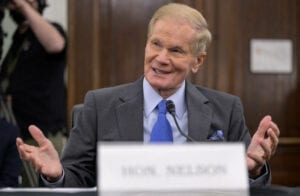 Luxembourg, 30 April 2021. – A 100 day track record: "In just the first 100 days of their administration, President Biden and Vice President Harris have expressed strong support for NASA's goals and missions – and have laid out a vision that will guide the agency for the years to come," said acting NASA Chief of Staff Bhavya Lal. "NASA has a vibrant future ahead under the Biden-Harris Administration."
"In the first 100 days of the Biden-Harris Administration, NASA has taken bold steps to expand America's exploration and scientific frontiers, advancing the nation's commitment to build back better through innovation, combat climate change, re-establish America's standing abroad, and inspire the next generation", NASA said.
The Biden-Harris administration and NASA released a fiscal year 2022 budget request of $24.7 billion for NASA, an increase of more than 6% over what the agency received in 2021, NASA said.
The administration nominated Bill Nelson and Pam Melroy to be NASA administrator and deputy administrator, respectively; it tapped NASA to join the White House Climate Task Force; it pledged to land the first woman and person of color on the surface of the Moon under the Artemis program; and it expressed key support for the Artemis program and America's Moon to Mars approach, the U.S. space agency said.