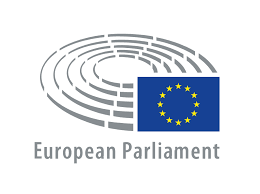 Luxembourg, 30 April 2021. – Much more than a renaming: The European Union strengthens one of its main pillars to execute on its €14.88 billion space programme for 2021-2027 that the European Parliament endorsed on Tuesday.
It transforms the European Agency for Global Navigation Satellite Systems (GSA) in Prague into the EU Agency for the Space Programme (EUSPA).
EUSPA will be "in charge of the "exploitation management and operational security of EGNOS and Galileo", the "security accreditation of all the components of the EU Space Programme", and of the coordination of user-related aspects of the European Union Governmental Satellite Communications (GOVSATCOM), the new agency said.
"The Agency will be responsible for promoting the commercial market uptake of Galileo, EGNOS, and now also Copernicus together with the Entrusted Entities of the European Earth Observation programme, with a special focus on the synergies of all components of EU Space."
"The EU Space Programme, with the largest budget ever for Space – €14.88 billion, encompasses all EU space activities under one roof and will allow for an effective and efficient contribution to the priorities of the European agenda", GSA/ EUSPA said.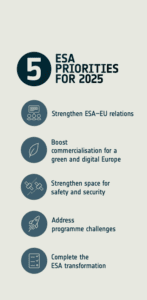 In immediate reactions, observers asked whether the creation of the new space programme pillar questions or weakens the European Space Agency (ESA).
"Is there place for two European space agencies?" the French publication Usine Nouvelle asked and responded: "the existence of ESA … does not seem threatened, not in the short- nor in the mid-term". For two reasons: ESA represents more countries than the EU Member States (UK, Norway, Switzerland, Canada); and its "mission is rather to develop the research and development of space technologies".
In its Agenda 2025, ESA recently defined the five priorities for the agency headquartered in Paris: "Strengthen ESA-EU relations"; "Boost commercialisation for a green and digital Europe"; "Strengthen space for safety and security"; "Address programme challenges"; and "Complete the ESA transformation".