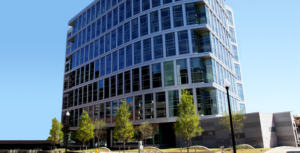 Paris, 16 March 2021. – Stefanie Tompkins has been appointed the 23rd director of the U.S. Defense Advanced Research Projects Agency (DARPA), the agency announced. 
Tompkins, a former military intelligence officer in the U.S. Army, "has an exceptional understanding of the agency's culture", DARPA said, since she worked in different positions in the agency from 2007 through 2017. She was program manager and deputy director of the Strategic Technology Office, DARPA chief of staff, and director of the Defense Sciences Office. In 2017 and into the beginning of 2018, she served as the acting deputy director of the agency.
Since February 2018, Tompkins has been the vice president for research and technology transfer at Colorado School of Mines. She began her career as a senior scientist and in leadership roles at Science Applications International Corporation (SAIC), where she conducted and managed research projects in a variety of fields, including her own speciality, imaging spectroscopy.
"Stefanie is someone who really knows and respects the agency and its importance to our national security," said Peter Highnam, DARPA's current acting director, who will continue to serve the agency as its deputy director.