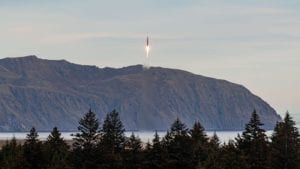 Paris, 1 March 2021. – NASA has selected Astra Space to launch the agency's TROPICS mission, NASA said.
TROPICS stands for Time-Resolved Observations of Precipitation Structure and Storm Intensity and consists of a constellation of six CubeSats that will support scientific studies of storms and storm processes.
The launch service contract for the TROPICS mission is a firm-fixed-price contract valued at $7.95 million, NASA said. NASA's Launch Services Program at the agency's Kennedy Space Center in Florida will manage the launch service.
The CubeSats, each the size of a shoebox, will provide rapid-refresh microwave measurements that can be used to determine temperature, pressure, and humidity inside hurricanes as they form and evolve, the U.S. agency explained. The mission's high-revisit imaging and sounding observations are enabled by microwave technology developed at the Massachusetts Institute of Technology's Lincoln Laboratory.
The TROPICS mission is targeted for launch between 8 January and 31 July 2022 from the company's launch site on the Kwajalein Atoll in the Marshall Islands.