by Raphael Roettgen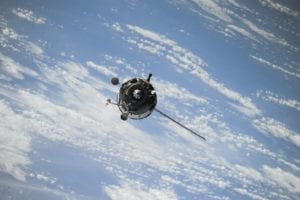 February 2021 was a blockbuster month for space transactions. When including the announced SPAC mergers of Astra and BlackSky, total money raised by space companies exceeds US$2.1 billion (of which the SPACs represent almost US$1 billion and SpaceX another US$850 million). As all of the large transactions are of U.S. companies, the U.S. also represents the vast majority of money raised in February.
One could argue whether to include the SPACs and in what form, as the transactions have only been announced and have not closed yet. Furthermore, in theory, existing shareholders of the SPACs have the option to redeem their shares. For now, we opt to include the full amounts, representing both cash already held by the SPAC as well as additional PIPE investment raised.
As we write this piece on the first day of March, today has already seen two further SPAC merger announcements, involving Rocket Lab and Spire, and these will feature in next month's monthly review. March certainly looks promising.
Reminder: if you are following the new space sector and are looking for a concise introduction to its trends, main business activities, and possible outlook (and if you happen to speak German!) you may be interested in my new book I recently published with Spacewatch.Global – you can check it out here.
Company
US$m
Country
Subsector
Investors
SpaceX

850
U.S.
Launch, Satcomm

69 investors
BlackSky

498

(SPAC)

U.S.
Remote sensing

Tiger Global, Mithril Capital, Hedosophia, Senator Investment Group (PIPE)

Astra Space

489

(SPAC)

U.S.
Launch

Blackrock, others (PIPE)
Axiom Space

130
U.S.
Space infrastructure

Aidenlair Capital, Alumni Ventures Group, C5 Capital, Declaration Partners, Drake Management, Hemisphere Ventures, Invariantes Fund, Moelis & Company, Prime Movers Lab, SharesPost Investment Management, Starbridge Venture Capital, The Venture Collective, TQS Advisors, Washington University in St. Louis

Omnispace

61
U.S.
Satcomm

Columbia Capital, Fortress Investment Group, Greenspring Associates, TDF Ventures, Telcom Ventures

Isotropic Systems

40
UK
Satcomm (terminals)

Boeing HorizonX Ventures, Orbital Ventures, Promus Ventures, SES S.A., Space Angels, The Firmament Group, The Future Fund

Lyteloop

40
U.S.
In-orbit services (data storage)

NA
Beijing Commsat Technology Development Co

15.5
China
Satcomm

China Internet Investment Fund

STOKE Space Technologies

9.1
U.S.
Launch

Alexis Ohanian, Charlie Songhurst, Kyle Vogt, Liquid 2 Ventures, MaC Venture Capital, NFX, Seven Seven Six, Trevor Blackwell, Y Combinator

Kubos

2.8
U.S.
Software

NA
Transcelestial Technologies

2.0
Singapore
Satcomm

Kickstart Ventures
ConstellR

1.2
Germany
Remote sensing (IR for agriculture)

FTTF, L-Bank, OHB Venture Capital
Agnikul Cosmos

NA
India
Launch

Anand Mahindra

HyperSpace Propulsion

NA
UK
Launch

NA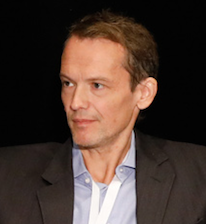 Raphael Roettgen provides financial advice to and invests proprietary capital in space companies as a managing director and founder of E2MC. He also advises institutional investors and governments on space. Previously, Raphael has held senior roles at global investment banks and hedge funds and was also a fintech entrepreneur in Brazil. He holds degrees in finance from Wharton, machine learning from PUC-Rio and space studies from the International Space University, as well as the CFA and FRM charters.