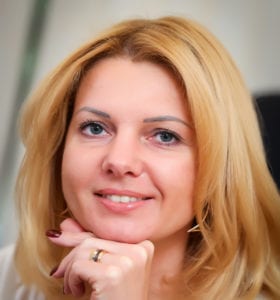 In this week's Space Cafè WebTalk, Elina Morozova, Executive Director of the Intersputnik International Organization of Space Communications (Intersputnik), Moscow, Russia talked about the current status of intergovernmental satellite organizations focusing on Intersputnik, which celebrates its 50th anniversary in 2021.
She also talked about the role of Intersputnik and its counterparts in refining international space and telecommunications law, policy, and multi-stakeholder dialogue by means of participating in the work of the United Nations system organizations dealing with outer space and telecom issues, as well as by accepting the rights and obligations under the United Nations treaties on outer space.
Elina Morozova also answered relevant questions from the audience.
This Space Cafè WebTalk, held on 09 February 2021, was hosted by Torsten Kriening, publisher of SpaceWatch.Global. 
SpaceWatch.Global
is a Switzerland-based digital magazine and portal for those interested in space and the far-reaching impact of the space sector.
Here the video: