by Blaine Curcio and Jean Deville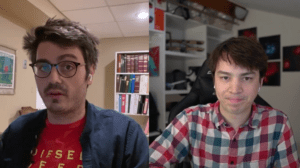 As part of the partnership between SpaceWatch.Global and Orbital Gateway Consulting we have been granted permission to publish selected articles and texts. We are pleased to present "Dongfang Hour China Aerospace News Roundup 1 – 7 Feb 2021".
Hello and welcome to another episode of the Dongfang Hour China Aero/Space News Roundup! A special shout-out to our friends at GoTaikonauts!, and at SpaceWatch.Global, both excellent sources of space industry news. In particular, we suggest checking out GoTaikonauts! long-form China reporting, as well as the Space Cafe series from SpaceWatch.Global. Without further ado, the news update from the week of 1 – 7 February.
iSpace Fails in the Second Launch of the Hyperbola-1
Chinese launch startup iSpace failed in the second launch of its Hyperbola-1 rocket earlier this week, with a Chinese language report reporting abnormalities in both the first and second stages in a launch on Monday 1 Feb. It was later pointed out that there had been apparently significant modifications to the Hyperbola-1 rocket between the first and second launch, which may have complicated the launch process. It may also have been an indication of the extent to which Chinese commercial space companies are by design nimble, needing to pivot often in order to increase their chances of survival.
That being said, iSpace is arguably China's leading commercial launch startup, with the company has become China's first commercial launch company to successfully reach orbit, with the inaugural launch of its Hyperbola-1 in July 2019. The company also completed massive funding round in 2020 of nearly US$200M, and more recently announced plans to IPO on China's STAR Board. The earlier-mentioned article also mentioned a current price of around US$5M per launch for the Hyperbola-1, which would allow 300kg to LEO or 150kg to SSO, which would be fairly competitive if the company were to begin being able to launch at rapid cadence with decent reliability.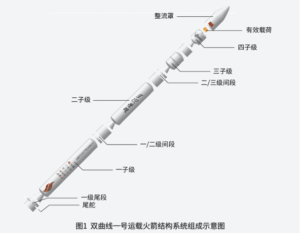 The launch failure is a setback for iSpace and may create an opening for Landspace, or even Galactic Energy, to jump out in front as China's most advanced commercial launch company. iSpace appears to still be a quite solid company, with an intact leadership team and a successful launch from 2019 under their belt. That said, the company has historically been less public about their activities than competitors such as Landspace or Expace, so it is hard to say how much trouble iSpace is or is not in following the launch failure.
I definitely agree with you that this opens a window of opportunity for other launch companies. Especially Galactic Energy I'd say, as they have kept on track their small lift solid-fueled launch vehicle, while Landspace's ZQ-1 was more or less scrapped (see our DFH Ep 6 discussion on this topic!). Or maybe even Deep Blue Aerospace, which is gaining momentum and also has a small lift expendable kerolox rocket planned, the Nebula-1.
While definitely a setback for iSpace, I also agree with you that iSpace is one of the most reputed commercial launch companies in China so far, with a strong technical team and financial backing. The crux of what will actually define the development & success of the company is more likely the hops and test launch of the Hyperbola-2 this year, a reusable medium-lift methalox rocket capable of putting 1.9t of payload into LEO. With the possible deployment of several commercial constellations in the coming year or two, these rockets will probably represent the most significant market.
Beijing Adds Satellite Internet to its Priorities for 2021
Actually from last week, we saw the Municipal People's Congress of Beijing Municipality, where the city's leaders discussed key tasks for the coming 1 year, as well as the coming 5-year plan period (2021-2025). This included many high-level targets, including 6% economic growth for the city in 2021, urban unemployment below 5%, and CPI of 3%. The city's GDP per capita was impressive US$24,000 in 2020, compared to US$18,000 in 2015, as reported by China Daily.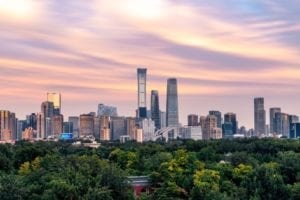 As reported by Chinese space industry think tank and event organizer FutureSpace, the Beijing Government's document included an emphasis on developing the digital economy, promoting high-quality development, and developing services that can be deployed across the Belt and Road. While admittedly nebulous, the inclusion of these several buzz phrases does reveal a fair amount about Beijing's aspirations. The plans also mentioned two specific phrases related to satellite, namely developing a satellite internet industry and accelerating the development of high-end precision sensors for space/aerospace.
The city clearly plans to support the development of a satellite internet industry. As we heard during our interview with Dong Lu from Commsat, Beijing-based satellite manufacturers are using nearby provinces to build large manufacturing facilities, with company management and HQ remaining in Beijing. In the case of Commsat, they are building a satellite manufacturing facility in Tangshan, Hebei Province, which is <2hrs from Beijing by high-speed rail. The company's leadership and HQ remains in Beijing. Clearly, the Beijing Government will be targeting these "higher-end" jobs, while jobs at satellite factories will be more concentrated in smaller cities and provinces.
And speaking of Commsat and government support, it's worth mentioning here that Commsat raised a new round of funding from the China's Internet Investment Fund (中国互联网投资基金), said to reach the "100 millions" (亿极). China Internet Investment Fund (CIIF) was cofounded by the Cyberspace Administration of China and the MoF in 2017, with a capital of 100 billion RMB and investing in key Internet technologies such as artificial intelligence, big data, and cloud computing. and it is noteworthy that this is the CIIF's first investment into space, once again highlighting the importance of satellite internet in China's New Infrastructure policy, Commsat being a satellite manufacturer focused on satellite platforms and terminals for comms applications. The new round of financing will be directed mainly at "R&D and production of satellite platforms, payloads, and ground terminals, accelerate industry application expansion, and further introduce industry-leading talents". -Mention deep-dive episode with Dong Lu in Episode 7
OneSpace Completes Successful Reentry Test Launch
Chinese launch startup OneSpace completed a test launch of its OSX-6B on 5 February. The launch took place from Northwest China, with the test flight lasting approximately 580 seconds, reaching an altitude of 300km. Noteworthily, the rocket was called the Chongqing Liangjiang Star, an homage to the Liangjiang New Area of Chongqing. Liangjiang is a major initiative by the Chongqing Municipal Government, with significant investment going into industrial parks and other related infrastructure in Liangjiang.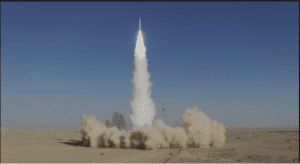 Several years ago, we saw OneSpace shift its HQ from Beijing to Chongqing, possibly as a result of stronger government support from Liangjiang (also possibly due to relatively limited government support from Beijing). Also located in Chongqing is Macronet Communications, the company that is tasked with managing the Hongyan constellation. About 1.5hrs from Chongqing by high-speed train is Chengdu, home of several major CETC subsidiaries, as well as a handful of commercial space companies. It's been impressive to watch the cluster of space companies developing around Chongqing/Chengdu/Yibin, with companies including Onespace, Commsat, ADA Space, Starwin, and others having major operations in the Southwestern corner of China.
It's interesting to see increasing bits and pieces of news on OneSpace. Since they failed their orbital launch of the OS-M1 rocket in March 2019, the company had gone quiet, and there were rumours that a lot of key technical people had left the company (which is to some extent true: some founders of 2nd generation launch companies were people from OneSpace). The once very vocal CEO Shu Chang was also much more discreet. The first sign of a comeback was probably the C round of funding the company raised in September 2020, from many of the early investors, showing continued confidence in the company's future. These investors included Chongqing Liangjiang Fund, which is probably why OneSpace continues to give the local Chongqing District the spotlight in the naming of the rocket. In the article released by OneSpace following launch, the company stresses on the attractive value proposition of offering very low cost and easy to set up suborbital rocket launches for technology verification purposes, with the possibility to simulate to a large extent the space environment (altitude, speeds, accelerations, thermal conditions, vacuum, etc).
Tianwen-1 sends back its first image of Mars
We received this week the first image of Mars from Tianwen-1, a beautiful monochrome picture shot at 2.2 million km away from Mars, as the Chinese spacecraft enters its final approach. This is symbolic of Tianwen-1 entering the final phases of its trip to Mars as it gets ready to be "captured" by the Martian gravitational field. Tianwen-1 was launched on July 23 2020, in the Mars launch window of 2020 (which occurs every 26 months). It has travelled for exactly 200 days (on the shooting day of this episode), and has travelled 465 million km. Tianwen-1 is now merely 1.1 million km away from the red planet and is expected to "arrive" on February 10th, meaning it will fire its 3000N main engine during several minutes, effectively putting it in a strongly elliptical orbit (400 x 180 000 km) with a periodicity of 11 days. After a single period, Tianwen-1 will enter an observational orbit with a periapsis of 265 km, in which is will remain for 2 months during which it will observe the Martian surface to prepare the landing. Once that is over, the lander/rover will separate from the orbiter and perform an autonomous landing, while the orbiter will put itself into a different orbit to serve as a satellite relay for the lander. This should happen sometime in April or May. We do not know the exact date: it was initially announced that it would happen in May, although some rumours hint at late April.
Anyway, it's great to see that Tianwen-1 has begun to feed us with some cool images of Mars, with many more expected to come in the coming weeks. It's interesting to note that in the Monochrome image it sent back, you can distinguish a lot of martian features quite well, the picture being taken by the orbiters high-res camera (if you compare it with a Mars map).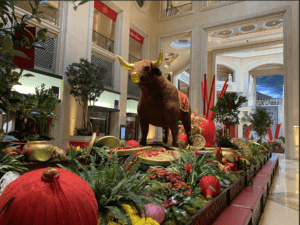 Great news about Tianwen. A side note not related to this mission–last week I (Blaine) was walking around Vegas. Two things I noticed: 1) Lots of Chinese New Year decorations in all of the major casinos (welcome the year of the Ox!), and 2) Two statues of a Qilin/Kirin/麒麟 outside of the Aria Hotel & Casino! As we mentioned in the Dongfang Hour China Aero/space News Update, Episode 17, Qilin is one of the nominated names for the rover associated with the Tianwen-1 Mission. So, next time you're in Vegas, check it out, the Kirins did not appear to be a Chinese New Year decoration (i.e. they are a permanent fixture outside the Aria)
Secondary news of the week:
Space Transportation: Space Transportation completing compression tests for the struts of their landing gears (video available)
Deep Blue Aerospace: Hot fire tests of the Leiting-5 kerolox engine (for the Nebula-M) completed at different gimballing angles (video available). DBA now heading for static fire, then first hop test.
TJSW-6: Launch of the TJSW-6 experimental GEO communications satellite on-board LM3B
Landspace: completing the first stage compartment assembly of the ZQ-2
This has been another episode of the Dongfang Hour China Aero/Space News Roundup. If you've made it this far, we thank you for your kind attention, and look forward to seeing you next time! Until then, don't forget to follow us on YouTube, Twitter, or LinkedIn, or your local podcast source. 
Blaine Curcio has spent the past 10 years at the intersection of China and the space sector. Blaine has spent most of the past decade in China, including Hong Kong, Shenzhen, and Beijing, working as a consultant and analyst covering the space/satcom sector for companies including Euroconsult and Orbital Gateway Consulting. When not talking about China space, Blaine can be found reading about economics/finance, exploring cities, and taking photos.
Jean Deville is a graduate from ISAE, where he studied aerospace engineering and specialized in fluid dynamics. A long-time aerospace enthusiast and China watcher, Jean was previously based in Toulouse and Shenzhen, and is currently working in the aviation industry between Paris and Shanghai. He also writes on a regular basis in the China Aerospace Blog. Hobbies include hiking, astrophotography, plane spotting, as well as a soft spot for Hakka food and (some) Ningxia wines.