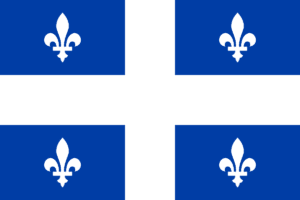 Paris, 22 February 2021. – Québec invests $317 million in Telesat's new LEO constellation Lightspeed, the satellite operator announced.
The Government of Québec invests $158 million in preferred equity and grant a loan of the amount, Telesat said.
"This collaboration comes on the heels of Telesat's selection of Thales Alenia Space as prime contractor for Lightspeed and its recently completed $476 million partnership with the Government of Canada to affordably bridge Canada's digital divide through Telesat Lightspeed", it said.
Telesat's prime contractor, Thales Alenia Space, will establish the Lightspeed satellites' final assembly and manufacturing in Québec and is in discussions with Québec-based partners, Telesat said. It estimates that it will bring investments of $1.27 billion into Québec, both directly and through its supply chain.
Telesat considers Lightspeed as "the most innovative, cutting-edge broadband satellite network ever conceived".
Telesat also announced that it selected the Canadian space technology company MDA to manufacture the phased array antennas to be incorporated into the Lightspeed satellites.
"MDA will leverage 3D additive manufacturing and will incorporate advanced beam hopping technology that will allow the Lightspeed constellation to dynamically and flexibly focus high capacity broadband links into rural and remote communities and other demand hot spots around the world", the privately-held Ottawa-based company said.