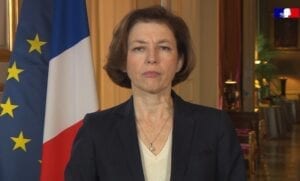 Paris, 25 February 2021. – NATO has selected Toulouse for its new centre of excellence dedicated to space, the French government said.
The centre will be "at the heart of Europe's largest space ecosystem", surrounded by the French Space Command and Space Academy, the Space Lab, leading international space industries, new space enterprises, laboratories, universities and research centres, the French defense minister Florence Parly said. "It will benefit from unique expertise, private and public, military and civilian, industrial and academic."
The new centre will carry out doctrinal work, training, exercises, analyses and forward planning, autonomously or together with the Space Command, since they will be in the same location.
The Space Command works with NATO to host the space centre of excellence from the summer of 2021 onwards, in parallel with its own scaling-up on the site. The centre will ultimately accommodate 42 people, including 17 foreign nationals.
In 2019, the allies adopted a NATO space policy and recognized space as a theatre of operations, in the same way as the air, land, sea and cyber theatres.