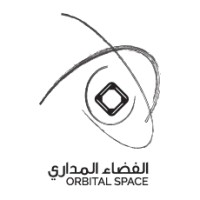 Paris, 2 February 2021. – The "Moon of Kuwait" is rising: Kuwait's first satellite QMR-KWT is passing its functional tests to be on track for a launch mid of this year, the cubesat company Orbital Space said.
QMR-KWT means "Moon of Kuwait", translated from Arabic, and will launch aboard a SpaceX Falcon 9 rocket in 2021.
QMR-KWT has been conceived "to empower students to contribute to the advancement of satellite communication technology while also preparing future professionals to operate the next generation of communication satellites," Orbital Space said.
"Orbital Space is undertaking this pioneering mission in order to create educational opportunities for students from around the world to learn more about satellite communications," said Nada Alshammari, Director of Educational Programs at Orbital Space. "We are already seeing engagement from students with our QMR-KWT educational program 'Code in Space'."
"Code in Space is an opportunity for students to develop and test new software solutions by writing software code to be uploaded and executed on the satellite's onboard computer. We are currently accepting student proposals for this out of the world opportunity", Alshammari said.​