by Blaine Curcio and Jean Deville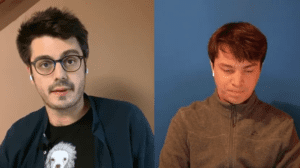 As part of the partnership between SpaceWatch.Global and Orbital Gateway Consulting we have been granted permission to publish selected articles and texts. We are pleased to present "Dongfang Hour China Aerospace News Roundup 4 Jan – 10 Jan 2021".
Hello and welcome to another episode of the Dongfang Hour China Aero/Space News Roundup! A special shout-out to our friends at GoTaikonauts!, and at SpaceWatch.Global, both excellent sources of space industry news. In particular, we suggest checking out GoTaikonauts! long-form China reporting, as well as the Space Cafe series from SpaceWatch.Global. Without further ado, the news update from the week of 4 – 10 January.
CASC announces plans for 40 launches in 2021
At an event on January 4th, CASC announced plans for 40 launches in 2021, which would represent a new high for the company. This figure does not include commercial launches (i.e. Expace and others), and thus if CASC were to hit 40 launches in 2021, China would likely be the world leader in total launches. These launches will include several for the Chinese space station, as well as GEO comms satellites,
The company event on the first working day of the year highlighted several key themes for CASC (and the Chinese space industry more generally) in 2021, with this including phrases like batch manufacturing, enhanced product quality, and an acknowledgement that there is increasing pressure from commercialization of space, which requires CASC to make more efforts to control costs.
Overall, an interesting mix of messages here. Clearly 2021 is going to be a major year for CASC/the Chinese space program more generally, but there is indeed major pressure. Geopolitically, the US/China issues are seemingly here to stay, and American companies (SpaceX) are making progress at a rate that would be alarming from a Chinese policymaker perspective. At the same time, the Chinese macroeconomy is facing increasing stress due to declining exports and an increasingly large debt burden, which will make funding for the space industry harder to come by, potentially. Several former high-level CASC employees have gone on to become provincial leaders, and space is clearly a relatively high priority for the Chinese government, but I think near-medium term, look for more commercial involvement as the state has more priorities to juggle.
CMA announces a tender for a low-cost cargo spacecraft: a Chinese COTS/CRS program?
China's manned spaceflight agency (CMA) released a statement on the 6th of January, calling for the diversification of the cargo supply mechanisms, and notably for the establishment of a "low-cost cargo transportation method".
This comes in the context of the first year of the assembly of the China Space Station: the central module Tianhe, which will be the living quarters for taikonauts, is planned for launch sometime this year on a Long March 5B, and the two complementary modules Mengtian and Wentian are to be launched and assembled with Tianhe before the end of 2022 (in other words within the next 24 months).
China has a cargo vessel named Tianzhou, which was derived from the Shenzhou crewed capsule and which will deliver cargo to the CSS 2-3 times a year. Tianzhou is a beast of a spacecraft, putting 6.5 tons of payload to the CSS (on par with a HTV or Dragon capsule, and significantly lower than a Cygnus or Progress spacecraft). This is probably why CMS is looking for more flexibility, with a lower cost, smaller payload capacity vehicle
In the released request for proposal, the CMS stated that the proposed spacecraft would have to comply with the following requirements:
a payload capacity of 1-4 tons;
each cargo should be delivered within 45 days after validation of payload
Possibility to de-orbit waste in a controlled manner
costs are aligned with international standards.
For the return of cargo to the ground:
payload of 100-300 kg
the return spacecraft should be easily located (radio, optical means, …) to reduce the scale of search operations
Finally, the paper announced that companies wanting to take part in the bid would have until February 28 2021 to submit a proposal. Should be included: a description of the technical approach, cargo spacecraft capability, an analysis of cost and engineering feasibility.
The natural question that arises: are commercial companies, and notably private startups, included in this request? There are cons (it is formulated as "单位", which seems to refer more to SOEs; the amount of investment for such a project seems colossal for the still early stage CN startups; same thing from a technical point of view; short timeline); On the other hand there are also pros: it's the first time (AFAIK) that China is publishing such a request, rather than just announcing the project and its main contractor among SoE institutes.
Could this be an opportunity perhaps for CASIC?
China confirms the feasibility of space-ground quantum key distribution, in publication published in Nature
A number of research institutes & universities from China published on Jan. 7 a paper in Nature, confirming the feasibility of free space (satellite-based) Quantum Key Distribution (QKD). QKD uses the quantum states of photons and is able to detect any interception between the sender and the receiver, thus making QKD "unbreakable".
South Korean satellite operator ktsat has mentioned QKD as a potential future business of the company, with the former CEO having been quoted multiple times in 2018 and 2019 on the subject. According to ktsat, QKD via GEO satellites could offer a value-add of allowing for a sort of "multicast" of a highly secure communication, for example sending secure information to hundreds or thousands of military spots around the world at one time.
The concept remains several years away from commercialization even in leading nations such as South Korea, however it is worth noting that China and South Korea have some similarities in terms of having a comparatively large military/milsatcom budget, they have a strong emphasis on having high-tech security and military apparatus, and they invest significant amounts in R&D more generally.
This has been another episode of the Dongfang Hour China Aero/Space News Roundup. If you've made it this far, we thank you for your kind attention, and look forward to seeing you next time! Until then, don't forget to follow us on YouTube, Twitter, or LinkedIn, or your local podcast source. 
Blaine Curcio has spent the past 10 years at the intersection of China and the space sector. Blaine has spent most of the past decade in China, including Hong Kong, Shenzhen, and Beijing, working as a consultant and analyst covering the space/satcom sector for companies including Euroconsult and Orbital Gateway Consulting. When not talking about China space, Blaine can be found reading about economics/finance, exploring cities, and taking photos.
Jean Deville is a graduate from ISAE, where he studied aerospace engineering and specialized in fluid dynamics. A long-time aerospace enthusiast and China watcher, Jean was previously based in Toulouse and Shenzhen, and is currently working in the aviation industry between Paris and Shanghai. He also writes on a regular basis in the China Aerospace Blog. Hobbies include hiking, astrophotography, plane spotting, as well as a soft spot for Hakka food and (some) Ningxia wines.