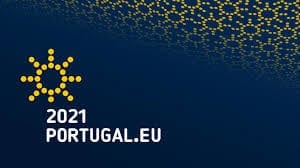 Paris, 12 January 2021. – Economic recovery, social rights, digital transition, climate action: Portugal has outlined its priorities for its EU Presidency that started on the 1st January.
Portugal takes over this Presidency with the motto 'Time to deliver: a fair, green and digital recovery' and with three major priorities: "(t)o promote a recovery leveraged by the climate and digital transitions; (t)o implement the European Pillar of Social Rights of the European Union as a distinctive element for ensuring a fair and inclusive climate and digital transition; and (t) o strengthen Europe's autonomy whilst remaining open to the world, taking a leading role in climate action and promoting a digital transformation in the service of people".
"At a moment when the COVID-19 pandemic poses difficult and significant challenges to the EU, Portugal's Presidency will do everything to ensure that these six months mark the start of a new cycle in Europe", Portugal's Presidency announced.
It made no specific mentioning of space technologies or the space economy but is expected to do so today at the European Space Conference.
"One of the main priorities is to implement the Multiannual Financial Framework (MFF) 2021-2027 and of the EU Next Generation Instrument (Next Generation EU), which include a series of innovative financial instruments for supporting the upturn in Europe, in particular the Recovery and Resilience Facility. The approval and execution of the National Recovery and Resilience Plans will be another priority", it said.
"Portugal's will be the first rotating presidency to deal with the United Kingdom's definitive departure from the EU's Internal Market and Customs Union," it added. "With a provisional agreement now in place on the future relationship between the two sides, Portugal's Presidency will work to obtain its definitive approval and then its implementation, so that the United Kingdom and the European Union can consolidate a strong partnership, in the economic, geopolitical and security fields."