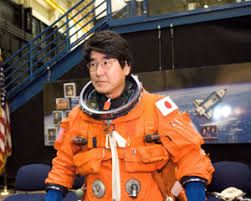 Paris, 5 January 2021. – A sustainable one: A former astronaut and professor of Kyoto University and the Japanese industrial group Sumitomo Forestry want to build the first wooden satellite and started research on the use of wood in space, BBC and other international media reported.
Wooden satellites would burn up without releasing harmful substances into the atmosphere or raining debris on the ground when they plunge back to Earth, BBC said. 
"We are very concerned with the fact that all the satellites which re-enter the Earth's atmosphere burn and create tiny alumina particles which will float in the upper atmosphere for many years," Takao Doi, a professor at Kyoto University and Japanese astronaut, told the BBC. "Eventually it will affect the environment of the Earth."
As an astronaut, Takao Doi visited the International Space Station (ISS) in March 2008.
Sumitomo Forestry is part of the Sumitomo Group and said it would work on developing wooden materials which are highly resistant to temperature changes and sunlight.