by Blaine Curcio and Jean Deville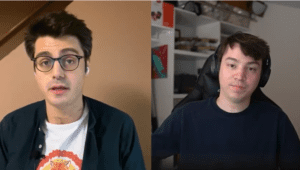 As part of the partnership between SpaceWatch.Global and Orbital Gateway Consulting we have been granted permission to publish selected articles and texts. We are pleased to present "Dongfang Hour China Aerospace News Roundup 28 Dec – 8 Jan 2021".
Hello and welcome to another episode of the Dongfang Hour China Aero/Space News Roundup! A special shout-out to our friends at GoTaikonauts!, and at SpaceWatch.Global, both excellent sources of space industry news. In particular, we suggest checking out GoTaikonauts! long-form China reporting, as well as the Space Cafe series from SpaceWatch.Global. Without further ado, the news update from the week of 28 December – 3 January.
Deep Blue Aerospace Completed Wet Dress Rehearsal & gives Hints on its 2021 Calendar
DBA, a launch startup founded in 2017, and based in Beijing. It's among one of the so-called "second generation" launch companies, meaning it entered the launch business after the initial wave in 2015, which consists of Linkspace, Landspace, OneSpace and iSpace. Interestingly, its CEO QUE Liang is the former VP of OneSpace.
Last week, DBA posted an update of the company's progress, showing notably images of the completion of the wet dress rehearsal of their "Nebula-M No.1" experimental rocket. This included the erection of the LV, connecting electrical & hydraulic systems, and cooling/loading fuel.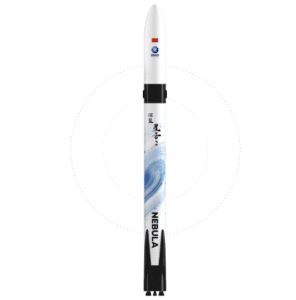 Nebula-M will not actually be a product of the DBA Nebula rocket family. Nebula-M is a small experimental test vehicle (only 7.3 m tall!), and its purpose is to test Vertical Take-off Vertical Landing (VTVL), a key technology for reusability. DBA is planning static firing tests in 2021, and if all goes well, it will proceed to "hops", very much like what iSpace is planning (or what SpaceX initially did with the Grasshopper).
Success with the Nebula-M will be essential for its Nebula-2 kerolox (pictured at right), medium-lift reusable rocket, which will be able to put 4.5 tons into LEO. Worth noting also, Deep Blue Aerospace has in its product portfolio the Nebula-1, an expendable liquid fueled small lift rocket, which has yet to be launched.
DBA moved their parent company from Beijing to Jiangsu Province in mid-2020, around the time of the company's Pre-A round of funding. The 2020 round noteworthily included a seemingly newish VC fund based in Nantong, in Jiangsu province. Nantong is also the home to Galaxy Space's satellite "superfactory", and the city has participated in Galaxy Space investment rounds as well.
That being the case, DBA is seemingly another example of a company with a strong connection with a local government, in this case Nantong/Jiangsu. Nantong/Jiangsu are both quite near Shanghai. Shanghai has included satellite internet in the city's 2020-2022 New Infrastructure Development Plan. As we heard from Dong Lu at Commsat during episode 7, companies have identified smaller cities near major ones to act as industrial bases (in the case of Commsat, it was Tangshan, Hebei province, near Beijing).
Given the fact that SAST is the biggest space company in this part of China, I would not be so surprised to find that SAST becomes more involved with Deep Blue Aerospace, and potentially Galaxy Space, given their emphasis on Nantong.
OTT Airlines Maiden Flight
On 28 December, OTT Airlines (aka 1-2-3 Airlines) made its maiden flight from Shanghai Hongqiao to Beijing Capital. The China Eastern Airlines subsidiary was founded in February 2020 as a regional airline. The airline is noteworthy in that its order book is entirely Chinese–OTT plans to fly ARJ21s and C919s, both manufactured by COMAC (though with many foreign components, as we highlighted in our news update for the week of 7-13 December 2020).
As a subsidiary of China Eastern, OTT Airlines likely has significant financial resources. The airline is another example of China's localization drive, with most Chinese airlines today having large legacy fleets of predominantly Airbus and Boeing aircraft. Starting from scratch, OTT will be taking deliveries of several ARJ21 this year. OTT's first flight is on one of the world's busiest flight routes (BJ-Shanghai), however the airline is likely to focus on connecting Shanghai with smaller cities in the Yangtze River Delta, particularly on its ARJ21 airplanes.
Side note of interest: the airline is called OTT/123 because of Laozi's Three Principles of Daoism, making it probably the most Daoist airline in the world.
OTT Airlines is also an interesting example of different strategies taken by China's "Big Three" airlines. While China Southern and Air China have decided to incorporate domestically-designed aircraft directly into their fleet, China Eastern has decided to have a dedicated subsidiary airline to Chinese aircraft (ARJ21, C919, possibly the MA700).
The ARJ21 (as well as other Chinese aircraft) still rely heavily on foreign technology. But it's also worth mentioning that these aircraft are excellent testbeds for Chinese aerospace suppliers, which have a natural access to Comac aircraft. Some examples of this is Hubei-based Jiatai, which makes aircraft seats, and was selected for the ARJ21. Donica, a Shenzhen-based company was also selected early in 2020 to provide on-board WiFi systems for the aircraft. And I've been hearing of discussions on trialing Ku/Ka band connectivity, as well as ATG on-board the aircraft. Speaking of satellite connectivity…
China and Italy Celebrate 50 Years of Diplomatic Relations
China and Italy celebrated 50 years of diplomatic relations this week, with Chinese Foreign Minister Wang Yi and Italian counterpart Luigi Di Maio having a video conference to discuss cooperation. Of note to the space industry is the fact that space was indeed an area of emphasis during the discussion. The most apparent example is that Italy will have a small payload on the Chang'e-6 mission.
According to the SCMP, China and Italy began cooperating in the space sector in 2011. Moving forward, Italy is also expected to contribute to Chinese asteroid missions, among others. The Italians have worked with ESA and the United States for a long time on different space projects, so it's interesting to see them trying to cooperate with China. This is speculation, however I have a feeling that to some extent, people in Italy resent the amount of export to China that countries like Germany enjoy. For example, how many BMWs do you see in Beijing, compared to Alfa Romeos or Ferraris? This is partly because Germans are really damned good at making solid cars for export, among other things that China wants. Digressing, Italy, feeling like they are not getting a big enough piece of the China pie, may be looking to industries that Germany has already marked as less supported, i.e. space.
Not China-Related, but significant
Hanwha announced a $30 million investment into flat-panel antenna (FPA) company Kymeta. Kymeta is a company building FPAs for the LEO broadband constellations that are being developed by SpaceX/Amazon/etc. The company is noteworthy for having attracted significant funding from Bill Gates. This week, Korean conglomerate Hanwha announced a $30 million investment into the company. This follows Hanwha's earlier acquisition of Phasor, another FPA manufacturing company.
Moving forward, as China builds out its own industrial base for a LEO broadband constellation, it is noteworthy that Korean companies such as Hanwha are getting increasingly significantly involved in the space. Such companies will likely serve as competitors to Chinese companies such as CETC, who are also working to develop the ground component of China's LEO broadband ambitions.
I would definitely agree with that. Some Chinese companies are also trying to build their own end-to-end hardware solutions to avoid reliance on Western companies for any critical technologies, and next-gen antennas is definitely one of them.
To take an example with aerospace, an industry I am most familiar with, I visited CETC's booth at Zhuhai Airshow in 2018. All CETC institutes had merged their booths into a single booth, and it was gigantic, arguably one of the biggest of the exhibition.
One of the highlights was the commercial aircraft connectivity hardware suite they revealed ("基于国产宽带卫星通信系统的机载Connectivity完整解决方案"). Notably:
iWO-1000, an IFEC system to handle WiFi and content distribution to seatback screens and PEDs
More importantly, a low profile phased-array antenna specifically developed for commercial aircraft, with no mechanical parts.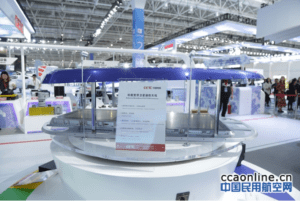 China's success with phased-array antennas/FPAs will depend on a number of factors: the level of innovation (weight, power consumption, size, …), the ability to mass produce and bring costs down, and the compliance with strict certification requirements in some industries (notably aerospace).
Also noteworthy is China's 天地一体化 policy, which acknowledges the need to build out a comprehensive ground infrastructure (gateways + user terminals) to support the  several billion in space infrastructure that is being built out now (LEO comms constellations, EO, etc.). CETC is the unofficial leading organization of 天地一体化.
This has been another episode of the Dongfang Hour China Aero/Space News Roundup. If you've made it this far, we thank you for your kind attention, and look forward to seeing you next time! Until then, don't forget to follow us on YouTube, Twitter, or LinkedIn, or your local podcast source. 
Follow DongFang Hour on Twitter @DongFangHour , Youtube or on https://dongfanghour.com
Blaine Curcio has spent the past 10 years at the intersection of China and the space sector. Blaine has spent most of the past decade in China, including Hong Kong, Shenzhen, and Beijing, working as a consultant and analyst covering the space/satcom sector for companies including Euroconsult and Orbital Gateway Consulting. When not talking about China space, Blaine can be found reading about economics/finance, exploring cities, and taking photos.
Jean Deville is a graduate from ISAE, where he studied aerospace engineering and specialized in fluid dynamics. A long-time aerospace enthusiast and China watcher, Jean was previously based in Toulouse and Shenzhen, and is currently working in the aviation industry between Paris and Shanghai. He also writes on a regular basis in the China Aerospace Blog. Hobbies include hiking, astrophotography, plane spotting, as well as a soft spot for Hakka food and (some) Ningxia wines.