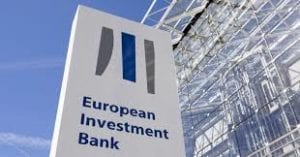 Paris, 14 January 2021. – The European Commission and the European Investment Fund (EIF) invest €300 million into the space sector, the EU announced, with €100 million stemming from the EU budget.
The investment supports two space tech focused funds, Orbital Ventures and Primo Space, the "first ever EU-backed equity pilot in the space sector", the Commission said.
The EIF's participation is backed by the European Fund for Strategic Investments (EFSI), which is the main pillar of the large Investment Plan for Europe.
Orbital Ventures is an early stage fund focusing on space technologies including downstream (communications, cryptography, data storage and processing, geolocation, earth observation) and upstream (space hardware, materials, electronics, robotics, rockets, satellites) areas, the announcement said.
Primo Space is an Italian early-stage tech transfer investor and one of the first technology transfer funds only focused on space technologies in Europe and supported by the EIF.
"Bolstering competitiveness in the space industry is an essential element for the recovery of the sector," the European Commissioner for Internal Market, Thierry Breton, said. "I strongly welcome this investment into space technology SMEs, which brings us closer to our digital transition goal. This supports the development of European space start-ups and shows that the European space business is booming."