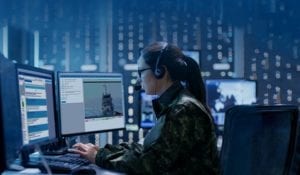 Paris, 15 January 2021. – Update on Skynet: Airbus and the UK Ministry of Defence have completed the design review phase of the project, Airbus said.
Airbus was awarded the Skynet 6A contract in July 2020 and has been working on the program at its sites in Stevenage, Portsmouth and Hawthorn.
The Skynet6 contract was signed with the UK Ministry of Defence in July 2020 and involves the development, manufacture, cyber protection, assembly, integration, test and launch, of a military communications satellite, Skynet 6A, planned for launch in 2025. The contract also covers technology development programs, new secure telemetry, tracking and command systems, launch, in-orbit testing and ground segment updates to the current Skynet 5 system. The value of the contract is more than £500 million.
The Skynet 5 program, provided by Airbus as a full service outsource contract, has provided the UK Ministry of Defence with robust, reliable and secure military communications services, supporting global operations since 2003. Airbus has been involved in all Skynet phases since 1974 and this phase builds on a strong UK commitment to space manufacturing in the UK. The program commenced by using the legacy Skynet 4 satellites and then augmenting them with a fully refurbished ground network before launching the Skynet 5A, 5B, 5C and 5D satellites between 2007 and 2012.