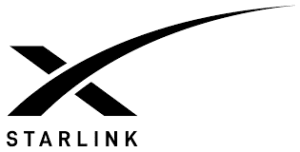 Paris, 29 December 2020. – Viasat raises "serious environmental concerns" about SpaceX's intention to relocate nearly 3,000 Starlink satellites to lower altitudes, the company said in a filing to the U.S. Federal Communication Commission (FCC) dated 22 December.
In July 2020, Viasat filed a petition to deny or defer an application by SpaceX to relocate almost 3,000 of its Starlink satellites to lower orbital altitudes, the company said. "Viasat demonstrated that SpaceX's plan to crowd lower orbital altitudes and trajectories with thousands of satellites presents significant issues: The combination of (1) a proposed significant densification of certain low-Earth orbits (LEOs), (2) SpaceX's experiential failure rate with its Starlink satellites, (3) the inability of its satellites to avoid collisions when they cannot be maneuvered effectively and reliably, and (4) the manner in which such collisions create significant additional orbital debris that further pollutes space, pose an unreasonable threat to the continued use of the shared orbital environment, and thereby compromise that environment", the filing recapitulates.
"After Viasat filed its petition, new research, studies, and filings raised serious environmental concerns relevant to SpaceX's proposed modification", it continues. "These materials include a study on the atmospheric impacts of satellite reentry, a report on the light pollution caused by Starlink satellites, and a new filing by NASA relating to the increase of space debris."
"(T)he Commission must carefully consider the environmental risks associated with thousands of satellites launching through the atmosphere and then reentering it in a short period of time, particularly when SpaceX is pursuing a strategy that emphasizes (1) disposability and replaceability over (2) reliability and safety, simply to advance its own commercial interests," Viasat says.
"SpaceX treats its satellites as disposable commodities with little regard for the harmful environmental impacts they may have," the company argues. "The launch and reentry of these satellites is likely to release harmful chemical compounds into the air that could contribute to ozone depletion and to global warming", it says. Furthermore, "lowering the orbital altitudes of such a vast number of non-geostationary satellites could significantly increase 'light pollution' in the night sky" and "will likely greatly increase the risk of collisions with other space objects."
"These impacts are significant in their own right. And the manner in which the Commission addresses them also will have a significant effect on the environmental impacts to be expected from other large LEO constellations," the filing concludes.