by Prof. Pascale Ehrenfreund
SpaceWatch.Global asked its friends, staff and contributors to review 2020 and provide an outlook into 2021. These personal reviews are being published during the holiday season. This is the review of Prof. Pascale Ehrenfreund, President of International Astronautical Federation. 
2020 has been an unprecedented, difficult and challenging year for people all around the world. The COVID-19 pandemic severely impacted the entire world economy. Recent studies and analyses show that the space sector has been more resilient when compared to other industries in terms of activities or private investments. We saw a major development in the domain of access to space with to date more than 110 launches. More than 1000 satellites have been launched by November 2020, over 700 of them belonging to the SpaceX Starlink fleet that is now in a public beta testing phase. New missions in the domain of Earth observations were launched. We saw also progress in the domain of on-orbit servicing with the Mission Extension Vehicle MEV-1 (MEV-1) that became the first tele-robotically operated spacecraft to service other satellites on-orbit. Space investments remained strong in 2020 where companies such as SpaceX's, Blue Origins, Astroscale, Kymeta, ICEYE, Changguang Satellite or Spire – to name a few – could secure new investments.
Furthermore in 2020, notable highlights in space exploration dominated the media. 2020 marked SpaceX Crew Dragon Demo-2 crewed mission launched in May, that successfully docked with the International Space Station (ISS) and returned in August. In November, the first operational SpaceX commercial Crew-1 mission launched four astronauts to the ISS marking the begin of a new era of NASA human spaceflight.  In October 2020, the ISS celebrated 20 years of continuous human habitation. More than 3,000 investigations from 108 countries have been conducted over the last decades.
2020 was also the year of Mars. End of July and beginning of August, three robotic missions were launched to Mars from China, the United Arab Emirates and NASA (Tianwen-1, Hope, and Mars2020, respectively). These missions will explore the atmosphere and the surface of our fascinating neighbor planet, and the Mars2020 mission will collect material for a future Mars sample return mission.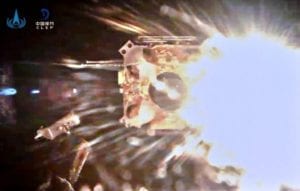 Recently, China launched and returned its lunar sample return mission Chang'e 5 which brought 2kg samples from the youngest part of Oceanus Procellarum safely back to Earth, the first Moon samples since 44 years. An amazing success.
JAXA's Hayabusa mission has also returned samples from the near-Earth asteroid Ryugu in December 2020. The capsule touched down safely in Australia and we expect some interesting scientific results soon. NASA's Osirix Rex mission collected samples from carbonaceous asteroid Bennu in October to be returned in 2023. These are just some of the success stories of the vibrant space sector in 2020.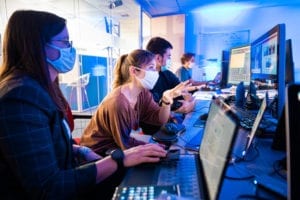 2020 has also been a truly challenging year as well as an incredible journey for the International Astronautical Federation IAF. After the decision to postpone the International Astronautical Congress (IAC) 2020 in Dubai to 2021 and the IAC 2021 in Paris to 2022, we worked to organize this year's 71st IAC, as a CyberSpace Edition that could reach everyone, everywhere. More than 13.600 registered participants from 135 countries have joined the IAC 2020 leaving a remarkable legacy with 1300 recorded talks, thanks to the work of conveners and IAF technical and administrative committees, that also met online. In 2020, 19 new IAF members joined the organization bringing the total number of IAF members to 407 from 71 countries, further enlarging our broad network.
This year we also launched a new initiative: the "IAF Space Economic Platform – Bringing Space Down to Earth/Bringing Earth Up to Space". Through this platform, the IAF aims to propel and support the new space economy by integrating new space actors, entrepreneurs, non-space industry and organizations through new dedicated activities and events. This new IAF initiative will also allow to monitor the resilience of the space sector amid the COVID-19 pandemic and will give us a clearer picture how to mitigate the long-term effects on production capacity, workforce and the vulnerable situation of start-ups and SMEs.
Another of the most recent IAF initiatives is the launch of the "IAF Launchpad Mentorship Programme", that aims to facilitate career development and leadership capabilities of the mentee, and provides a platform for enhanced communication between the various generations represented within the IAF community. In the current COVID-19 situation it is more important than ever to reach out to the next generation of space professionals all over the world.
2020 has also seen the launch of the IAF Digital Library providing space knowledge within everybody's reach. The IAF Digital Library is the world's largest database of full-text articles covering all disciplines related to space. Counting over 50,000 papers, the digital heritage of the IAF Digital Library is an extraordinary source worldwide of resources consulted by researchers, scientists, engineers, academicians, industrials, policy-makers, media, students and young professionals.
We all have hope that in 2021 we will overcome the current COVID-19 crisis and adapt to a new normal. In the next decade the trend of declining prices for launches and satellite manufacturing will likely continue. Constellations, mass production of satellites, advancements in reusability, on-orbit servicing of satellites, debris mitigation and space tourism are just some of the key elements of current NewSpace activities which will be further developed in 2021. The digital revolution will also have a growing impact on the space sector. It has changed how products are designed, manufactured, and sold and will continue to influence the speed of design and production. New satellite applications, products and services, ground systems and antenna designs will be developed. There are numerous new business opportunities in the combined fields of space technologies, artificial intelligence and machine learning for innovators and companies.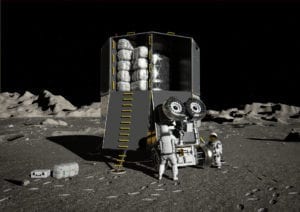 More than ever, space will be the key for understanding our Earth system and consequently our socio-economic development and how we can mitigate climate change. The next decade will likely bring humanity to the Moon and prepare for human exploration of Mars. New activities are planned to all destinations such as LEO, Moon, Mars and beyond by many actors: USA, ESA, China, Russia, Japan, India, UAE, etc. In 2021, the Martian missions launched this year will arrive to the Red Planet in February. The first uncrewed test flight for NASA's Artemis programme, Artemis-1, is set to be launched. Furthermore, several robotic missions to explore the Moon are scheduled in the framework of NASA's Commercial Lunar Payload Services programme, as well as others from India, Japan, Russia and China. Commercial activities and R&D in LEO will continue as well as commercial activities and routes to deep space. The development of the next Chinese Space Station is anticipated. In summary, endeavors to many destinations will be prepared in order to explore the surfaces of Moon and Mars and to build outposts. Furthermore, we will also continue to see the global space economy grow with the development of new space solutions stemming from NewSpace development in Earth orbits.
2021 is a particularly important year for the IAF as it will mark the 70th anniversary of the Federation. For the past seven decades, the IAF has been providing a platform for the global space community to meet, share and connect. With this philosophy, the IAF expanded year after year its memberships and portfolio. The IAF's platinum jubilee makes us extremely proud and grateful to be part of the remarkable space sector that plays an ever-increasing role in our daily lives. Other important events include the Global Space Exploration Conference, GLEX 2021, co-organized with the State Space Corporation "Roscosmos", that will be held in St. Petersburg, Russia, from 14 to 18 June 2021. The 72nd International Astronautical Congress, IAC 2021, will be hosted by the Mohammed Bin Rashid Space Center – MBRSC, and it will take place in Dubai, UAE, from 25 to 29 October 2021. The United Arab Emirates, will be the first Arab country to host the IAC since its establishment in 1950.
In summary, exploring space provides an opportunity for the entire space sector to work together towards larger goals, irrespectively of nationality, race or gender! During these unprecedented times the IAF is more committed than ever to support the global space dialogue and make the space sector more resilient.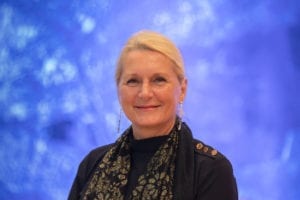 Prof. Pascale Ehrenfreund is currently Research Professor at the Space Policy Institute in Washington DC and has contributed since three decades to many ESA and NASA astronomy and planetary missions, experiments on the International Space Station and served in high-level management & advisory positions in Europe and the United States. Since 2019 she is the President of the International Astronautical Federation.