by Blaine Curcio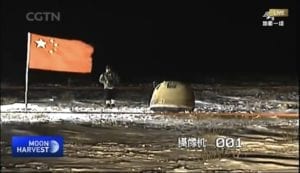 SpaceWatch.Global asked its friends, staff and contributors to review 2020 and provide an outlook into 2021. These personal reviews are being published during the holiday season. This is the review of Blaine Curcio.
Everyone would agree that 2020 was in many ways exceptional. There were vastly fewer conferences and conventions, international air travel ground to a halt, and overnight organizations shifted their activities to Zoom, Slack, and Teams. In short, a year unlike any other, where phrases such as "we've seen X years of change/adoption consolidated into Y months", "You're on mute", and "He/him" have become mainstream.
With all of this massive change, brought about largely by the pandemic, but also the political and economic response, one could ask two question in regard to space in 2020: 1) how did these changes impact the space industry? 2) To what extent will the changes be long-lasting vs. temporary?
The Changes of 2020
2020 has brought about many changes to the broader economy and society, many of which will reflect on the space sector. Probably the most significant is connectivity. The pandemic and ensuing lockdowns have made connectivity increasingly essential for work and life, and have also made the importance of connectivity clearer to everyone. In the context of the space sector, this has been reflected in the plethora of broadband (and in some cases narrowband) constellations being funded/launched by entities ranging from SpaceX to Amazon to Her Majesty's Government, and the billions put into these projects over the course of 2020.
The largest single dollar amount seen during the year was likely Amazon's commitment of $10 billion to Kuiper, with this clearly having synergies with Amazon Web Services, and potentially, Amazon Prime. SpaceX raised several billion dollars over the course of multiple funding rounds in 2020, with the most recent being $1.9 billion in August 2020. The company also made major strides on its Starlink constellation, again a play on the importance (and willingness to pay) of connectivity. OneWeb declared bankruptcy during the year, then was able to raise an additional $1 billion from the UK Government and Bharti Airtel, two major entities that could potentially also serve as anchor customers (Bharti as a telco, and UK Government from a milsatcom/industrial base development angle). OneWeb recently returned to launch with 36 satellites being sent from Vostochny Cosmodrome in Eastern Russia. Telesat of Canada has also made strides in raising financing for its constellation, partially through the desire of the Canadian government to connect all Canadians,including a $600M agreement finalized in November 2020 to "bridge Canada's Digital Divide" with Telesat LEO. China also made significant strides in its own constellation ambitions this year, with this including adding satellite internet to the National Development and Reform Commission (NDRC)'s list of new infrastructures, as well as several commercial companies announcing plans for large-scale satellite manufacturing. Finally, earlier this month saw an announcement from Europe about a EUR 6 billion communications constellation that would serve as a European version of Starlink. Such an effort would clearly involve mobilizing European industry, with hundreds or thousands of satellites needing to be manufactured and launched.
Overall, clearly 2020 has seen a drive towards connectivity, and the space industry has responded vigorously. Another noteworthy change in 2020 has been the way that people consume content. Similar to connectivity, the change in content viewing was not caused entirely by the pandemic, but rather was accelerated by the pandemic. This change has multiple components, including people watching more content online as opposed to on linear TV, people using devices more frequently, and people having a wider variety of options for apps/content that can be consumed online. This has led to online influencers having major followings, has markedly changed the way that companies brand themselves, and in some cases, has radically distorted the way that markets value companies.
The space industry has responded to these changes in a number of ways. The most apparent example of this is the media/content published by organizations such as NASA and SpaceX surrounding their launches and missions, however other examples include content published by ESA and China, and importantly, significant public interest. NASA has nearly 43 million followers on Twitter (2 million more than Elon Musk). Space personalities like Canadian astronaut Chris Hadfield have millions of followers on Twitter as well. The market has responded kindly, with the most obvious example being Tesla, who's valuation has risen roughly 750% since the start of the year (time of writing: 29 December), partially due to hype created around the personality of Elon Musk. Rightly or wrongly, the company is now one of the 10 most valuable in the world, and Elon Musk is the world's second wealthiest person, behind only Elon Musk. Other examples include Virgin Galactic, which has roughly doubled since the start of the year, albeit with major volatility in the interim. Companies such as Momentus have announced plans to go public via a Special Purpose Acquisition Vehicle (SPAC), the same method used by Virgin Galactic, while even traditional aerospace companies such as Maxar have seen strong share price recoveries over the past year.
In general, as people have done more online, interacted more regularly online, and also as culture more broadly has shifted, space has become more central in people's consciousness. Indeed, over the course of several weeks this past summer, three separate Mars missions departed earth, with the US, China, and UAE all sending missions to the Red Planet. 2020 has seen space become much cooler than before, at a time when we are living more and more of our lives on digital platforms.
Another change that we have witnessed in 2020 is an increased awareness of the importance of timely and accurate data. With the pandemic causing major disruption to economies and families, and with geopolitical tensions generally rising, countries and companies are seeing the value and importance of data increase significantly. The space sector has played some role in this, with a broader variety of EO satellites being deployed to collect an increasingly large variety of data.
Will These Changes be Permanent?
The past year has seen major changes. Likely, our increased level of connectivity is permanent, and indeed, as was the case before the pandemic, we will likely continue to see our world become increasingly connected, even if at a lower growth rate than this year. Some conferences may return in 2021, however many are likely to postpone another year, and with a more contagious strand of Covid-19 beginning to grip the world even as a vaccine becomes available, it is not clear that international travel and a broader return to a pre-Covid way of life will manifest in 2021.
Likewise, the increasing importance of data will likely continue in the long-term. Whether this makes all EO projects profitable is another question, with many projects having broadly similar image data in what is a rapidly commoditizing market, but generally speaking, a large increase in need for data should be helpful for companies producing and selling EO data.
At the same time, the broader changes around media, influencers, and politics is less certain. In the United States, will people like Elon Musk, or smaller but still large personalities like Dave Portnoy or Marcus Lemonis—entrepreneurs in different industries who have built large followings using platforms like Twitter—still be massively popular in 1 year? It's not entirely clear. Will space continue to be the "hot" topic on social media and the public consciousness more broadly? Potentially yes, and with several governments having invested major resources in space infrastructure, space agencies, and other elements of space programs, there is some implied degree of stickiness in government interest in space. There will be assistance in the form of national space programs, state and provincial-level governments wanting to help small startups, and likely tax incentives, all of which will help the business case for space. All of these changes are likely to help the space sector, but in order to reach that outcome, we as an industry will also need to deliver in the present and immediate future by broadening the space industrial base, creating applications, products, and services that can be consumed by everyday people, and more generally, making space more applicable to the masses.
Concluding Thoughts: Delivering in the Decade Ahead
For every space industry IPO, or direct listing via SPAC, or E-round of funding valuing a company at $XYZ million, there are expectations, and there are requirements for investors to earn a return on their money. The significant increase in the visibility of space in 2020 has led to much broader government support, and the visions of billionaires has led to the acceleration of projects that aim to fulfill long-touted ambitions of universal connectivity. We are seeing the beginnings of what could be a Renaissance in the space sector. But in order to witness this Renaissance play out, space companies will need to innovate and expand the industry, leveraging changes that have occurred over this most unfortunate and unusual year of 2020. The decade ahead will likely be an uncertain one, but it should be a good one for the space sector.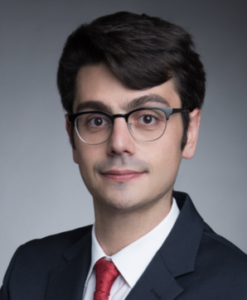 Blaine Curcio has spent the past 10 years at the intersection of China and the space sector. Blaine has spent most of the past decade in China, including Hong Kong, Shenzhen, and Beijing, working as a consultant and analyst covering the space/satcom sector for companies including Euroconsult and Orbital Gateway Consulting. When not talking about China space, Blaine can be found reading about economics/finance, exploring cities, and taking photos.