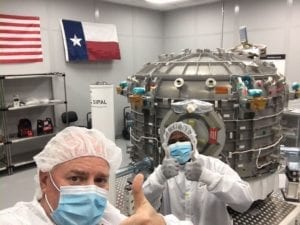 Paris, 31 December 2020. – The space exploration company Voyager Space wants to acquire a majority stake in XO Markets and its largest subsidiary Nanoracks, the company announced.
Houston-based Nanoracks offers low-cost, high-quality solutions for satellite deployment and research in more than 30 nations worldwide.
Voyager plans to invest "significant growth capital" into Nanoracks to support its utilization of the International Space Station (ISS), and its Space Outpost Program for private space platforms, Voyager said.
Nanoracks has launched over 1,000 projects to the ISS, according to Voyager, including microgravity research, small satellites and missions to both low-Earth orbit and deep space.
Nanoracks recently launched the first commercial ISS airlock, dubbed The Bishop, on the SpaceX CRS-21 rideshare mission. The company is also working on its Outpost Program, to own, operate and leverage commercial space stations and repurpose in-space hardware.