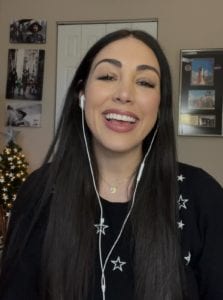 SpaceWatch.Global is pleased to present the 17th episode in our podcast series The Space Cafe Podcast: Kellie Gerardi – high stakes and deep insights into the potentially first social media star in space.
Episode 017 features special guest Kellie Gerardi.
Kellie Gerardi has embarked on an unusual career path that has taken her from the film to the heart of the space industry. Kellie is friends with the most outstanding personalities in the industry and has a clear goal: to go into space as soon as possible. Her bags are packed, and her family is forewarned. Kellie knows very wel what she's getting herself into: An analogous Mars mission to Earth has shown her very clearly what it means to become an interplanetary species.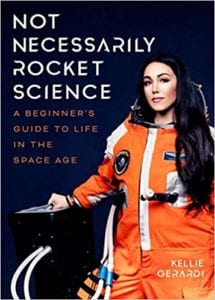 Her new book "Not Necessarily Rocket Science: A Beginner's Guide to Life in the Space Age" can be found here https://www.amazon.com/dp/1642504106/.
The Space Cafe Podcast brings our signature brand of engaging and relevant content from across the global space economy to you via an exciting new format. Together with award winning Executive Producer, Markus Mooslechner (Terra Mater Factual Studios), our fortnightly podcast features highly interesting guests.
Each episode includes a review of  important topics, as well as guest appearances and deep commentary from expert panelists from across the space sector.
Thanks to our global distribution partner, BookWire, the podcast is available on all major podcast platforms.











Tune in here