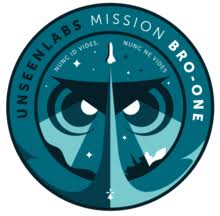 Paris, 6 November 2020. – The geolocation start-up Unseenlabs will launch two nano-satellites with Rocket Lab mid-November, the French firm announced.
Unseenlabs launched BRO-1 in August 2019; it now plans to launch BRO-2 and BRO-3. The launch "marks the beginning of the deployment of the Unseenlabs constellation, which will comprise between 20 and 25 nano-satellites by 2025," the company said.
Unseenlabs was created in 2015 by Clement and Jonathan Galic, both aerospace engineers at Airbus Space Division and Atos, to develop and deploy a unique geolocalisation system of ships at sea.
Based on a proprietary technology which identifies the electromagnetic waves emitted by ships, Unseenlabs is able to geolocate any ship at sea, in near-real time, to the nearest kilometer, the company says. "Unseenlabs' technology is the only one today that allows to geolocate a ship so precisely and quickly from a single nano-satellite."