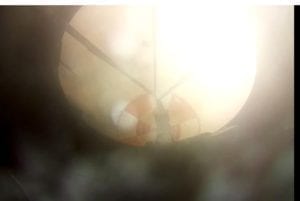 Paris, 20 November 2020. – Successful return to sender: Rocket Lab has, for the first time, brought a first stage of its Electron back to Earth in tonight's "Return to Sender" mission.
"Splashdown of Electron's first stage confirmed," Rocket Lab tweeted this morning, "recovery ops are underway".
Approximately two and a half minutes after lift-off, at an altitude of around 80 km, Electron's first and second stages separated per standard mission procedure, Rocket Lab said.
Once the first stage engines shut down, it was turned round to fly back and re-entry the atmosphere. A system of parachutes was deployed during the descent, and the stage splashed down into the ocean. Rocket Lab's recovery team will now pick it up and transport it back to its production complex, where engineers will inspect it and gather data for future recovery missions, Rocket Lab said.
Recovering the first stage is a major breakthrough for Rocket Lab; it is now the second launch company in the world, after SpaceX, that is able to fly a first stage back to Earth and eventually reuse it. Electron is a small rocket, compared to SpaceX's Falcon 9.
"Return to Sender" – Rocket Lab's 16th Electron mission – lifted off tonight from Rocket Lab's New Zealand Māhia Peninsula launch complex to bring 30 satellites from different customers into sun-synchronous orbits. The payload was deployed successfully, Rocket Lab said, "(a)ll 30 smallsats delivered to their precise spots in orbit".