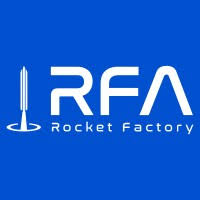 Luxembourg, 15 October 2020. – One step closer to its maiden flight in 2022: Rocket Factory Augsburg (RFA) inaugurated a test site in Sweden, the German micro-launcher start-up said.
The company wants to conduct the first hot fire engine tests of its RFA ONE vehicle later this year in Esrange in northern Sweden, the company backed by the German satellite manufacturer OHB said.
In a separate announcement, the Swedish government confirmed to engage in an "extensive modernization of the infrastructure" at Esrange to meet the growing demand for smallsat testing and launching capabilities.
"Esrange Space Center is already one of the most active and versatile launch sites in the world and the latest decision allows SSC to proceed with its goal to be able to launch small satellites into orbit by 2022", the Swedish Space Corporation (SSC) said in a press release.
The first rocket tests will be conducted by two German space start-ups, Isar Aerospace and Rocket Factory Augsburg, later this autumn, the SSC said.