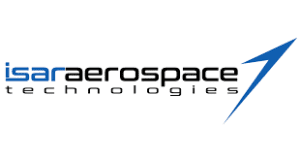 Luxembourg, 15 October 2020. – Isar Aerospace goes to Kourou. The company has signed an agreement with the French Space Agency CNES to prepare the launch of its orbital launch vehicles from the Centre Spatial Guyanais (CSG) in French Guiana, the company said.
"This spaceport of CNES is the only active orbital launchpad in Europe from which every orbit can be achieved," it said.
Isar Aerospace also announced that it hired Alexandre Dalloneau as Head of Mission and Launch Operations; Dalloneau comes from Arianespace where he was leading several Vega and Ariane 5 missions. 
"We are very glad to take the next crucial steps on our way to launch Europe's most powerful privately financed launch vehicle," Daniel Metzler, CEO of Isar Aerospace, said. "CSG offers perfect conditions for our mission to provide Europe with independent and low-cost access to space. We are also very happy to welcome Alexandre to our team. With the technical responsibility for ten launches, he brings in a unique profile and profound experience in launching orbital rockets".
Isar Aerospace, based in Ottobrunn near Munich in Germany, is developing launch vehicles to transport small and medium-sized satellites and constellations into orbit as early as 2021. It is looking at a vibrant market which "is expected to increase to more than 30 billion euros by 2027 – almost 10 billion of which stem from the deployment of small and medium-sized satellites," according to Isar Aerospace.