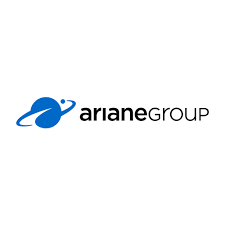 Luxembourg, 15 October 2020. – The thrust is right: all engines for Europe's new Ariane 6 have now been tested and are ready to be mounted on the rocket's core stage, ArianeGroup said.
The qualification tests for the boosters have been completed at the European Spaceport in Kourou, French Guiana, the company said.
Ariane 6 uses three types of engines with two different propulsion technologies: a liquid hydrogen-oxygen propulsion for the Vulcain 2.1 core stage engine and the re-ignitable Vinci engine on the upper stage as well as a solid propulsion for the P120C engine fitted to the boosters. The Vulcain and Vinci engines were tested in 2018 and 2019.
The solid-propellant P120C rocket will equip Ariane 62 (Ariane 6 in its configuration with two strap-on boosters) and Ariane 64 (four strap-on boosters) as well as the first stage of the Vega-C launcher, ArianeGroup said. "This third and last successful test of the solid propellant P120C rocket, in the Ariane 6 configuration, paves the way for final qualification of the P120C by the European Space Agency (ESA)."
Ariane 6 is a program managed and funded by ESA with ArianeGroup as industrial prime contractor. ArianeGroup leads the  development, production and operations via its subsidiary Arianespace. The French space agency CNES is responsible for construction of the launch pad in French Guiana.