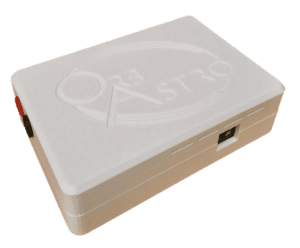 Paris, 27 October 2020. – The space company OrbAstro has launched two competitions for students and start-ups to get spacecraft payloads to orbit, the company said.
The company has dedicated some capacity onboard their satellite launching in December 2021 on a SpaceX Falcon 9 to the two competitions called Orbital Student and Orbital Start-Up.
Students and start-ups will develop designs for their novel spacecraft payloads, assessed by an independent panel of space industry experts, OrbAstro said. The winners will have their payloads integrated to the OrbAstro satellite and launched.
OrbAstro is a UK and New Zealand based space technology company and is planning several satellites for launch in 2021 and 2022. Over the coming months, it will be revealing satellite platforms and in-orbit service capabilities, the company said.