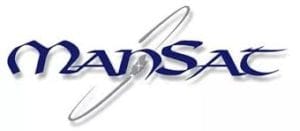 Luxembourg, 6 October 2020. – The space spectrum specialist ManSat appointed Katherine Gizinski new group CEO, the company announced yesterday.
Gizinski served as Chief Commercial Officer at ManSat before and will continue to work closely with Chris Stott, ManSat's founder, the company said.
ManSat, headquartered on the Isle of Man, claims to be the world's largest commercial provider of satellite spectrum; it supports its clients in spectrum regulatory matters including frequency coordination, market access, and World Radio Conference (WRC) preparatory work.
ManSat carries out satellite filings for the Isle of Man under a contract with the Isle of Man Government's Communications Commission, the company says on its website. Isle of Man's satellite spectrum filings are made to the International Telecommunications Union (ITU) in Geneva via the administration of the United Kingdom (Ofcom).