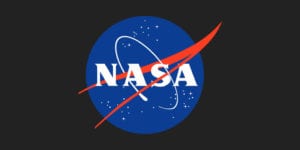 Luxembourg, 7 October 2020. – The multi-billion dollar successor of the Hubble telescope, NASA's James Webb Space Telescope, has completed a couple of crucial tests and is closer to its shipment to French Guiana for launch, NASA said.
"With the completion of its latest series of milestone tests, NASA's James Webb Space Telescope has now survived all of the harsh conditions associated with a rocket launch to space," the U.S. space agency said.
The James Webb Space Telescope is the world's largest, most powerful, and complex space science telescope ever built; the program – named after the second NASA Administrator in the sixties – is led by NASA, along with its partners ESA (European Space Agency) and the Canadian Space Agency.
"Webb is NASA's next great space science observatory, which will help in solving the mysteries of our solar system, looking beyond to distant worlds around other stars, and probing the mystifying structures and origins of our universe," NASA said.
In total, 258 companies, agencies, and universities participated in the project – 142 from the U.S., 104 from 12 European nations, and 12 from Canada.