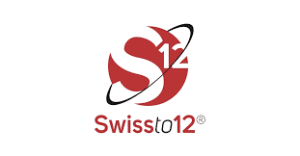 Berlin, 1 October 2020. – The Swiss 3D manufacturer Swissto12 extends its partnership with Thales Alenia Space to deliver 3D-printed radiofrequency modules for a new Eutelsat high-throughput satellite, the Lausanne-based company announced.
"(W)e have delivered a large batch of mission critical waveguide signal interconnects to Thales Alenia Space for the Eutelsat KONNECT VHTS program," the 3D printing specialist said.
VHTS stands for Very High Throughput Satellite. The first KONNECT satellite from Eutelsat was launched in January 2020 and is scheduled to come into service around October, Eutelsat said. The next generation, KONNECT VHTS, will be launched in the second half of 2021.
Swissto12 has worked on the design, manufacturing and test of the KONNECT VHTS modules with Thales Alenia Space over the last year, the company said.
With Very High Throughput Satellite (VHTS) payloads growing in complexity to deliver ever increasing amounts of data throughput, this new approach constitutes a future avenue to accommodate larger quantities of communication equipment onboard satellites, SWISSto12 said.