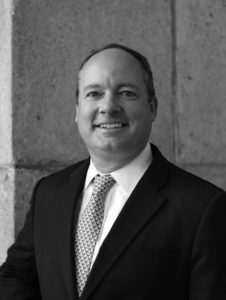 Washington, 17 September 2020. – The space exploration company Voyager Space Holdings has appointed Eric Stallmer as Executive Vice President of Government Affairs and Public Policy, the Denver-based company announced last week.
Stallmer will lead Voyager's Washington D.C. office and be responsible for representing Voyager to key government institutions including Congress, the White House and the many relevant federal agencies, Voyager said.
Stallmer was President of the Commercial Spaceflight Federation (CSF) and served as a co-chair of the Airspace Integration Aviation Rulemaking Committee (ARC), which is part of the Federal Aviation Administration (FAA). He is member of the National Space Council's User Advisory Group (UAG) and the FAA's Commercial Space Transportation Advisory Committee (COMSTAC).
Voyager Space Holdings is a privately held holding company acquiring and operating companies in the space exploration industry. It describes its mission as seeking to vertically integrate space exploration businesses into a publicly traded new space company.
Washington D.C. has become a critical area of growth for many space start-ups and ventures, Voyager said. "As our organization continues its rapid growth, it's important that we help provide leadership in the commercial sector and provide our perspective from a regulatory standpoint," said Dylan Taylor, CEO and Chairman of Voyager.