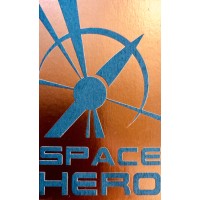 London, 20 September 2020. – The London-based TV series and show producer Space Hero is planning to send the winner of a global reality TV competition to the International Space Station (ISS) in 2023, Space Hero announced last week.
Space Hero has secured a seat on a 2023 mission to the ISS and launched what Space Hero describes as the world's first global space casting show. Space Hero did not specify which mission it will use to send a civilian to space and launch its global reality TV contest.
Space Hero was created in 2008 in Berlin and moved its headquarters to London in 2016. The cofounders are the media and entertainment industry executives Thomas Reemer and Deborah Sass; the venture is led by the former News Corp Europe chief Marty Pompadur.
"Space Hero's mission is to break barriers and create avenues for greater participation by the Public, bringing Millions of People into the New Space economy," Space Hero says in its LinkedIn profile. "Space Hero is your partner to help navigate the market of Next Generation Space explorers, working together to grow your global community, fan base and audience, delivering content from leading media producers directly to your viewers through constant engagement. We harness our global network to deliver the best to our partners. Through new media, Space Hero will help advance humanity and continue the ground-breaking progresses in Space Exploration."