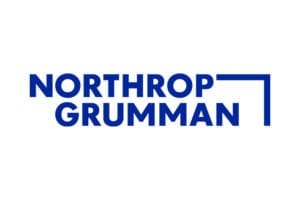 Falls Church, Virginia/ Washington, DC, 8 September 2020. – Northrop Grumman Corporation was selected by the U.S. Air Force to modernize the nation's aging intercontinental ballistic missile (ICBM) system under a $13.3 billion contract, the company announced. It was awarded for the engineering and manufacturing development (EMD) phase of the Ground Based Strategic Deterrent (GBSD) program.
The Air Force Nuclear Weapons Center announced that the effort will span 8.5 years and include weapon system design, qualification, test and evaluation and nuclear certification, Northrop Grumman said in a news release on 8 September.
Upon successful completion of EMD, the Northrop Grumman team will begin producing and delivering a modern and fully integrated weapon system to meet the Air Force schedule of initial operational capability by 2029, it said.
"Our nation is facing a rapidly evolving threat environment and protecting our citizens with a modern strategic deterrent capability has never been more critical," said Kathy Warden, chairman, chief executive officer and president, Northrop Grumman. "With more than 65 years of technical leadership on every ICBM system, our nationwide team is honored and committed to continuing our partnership with the U.S. Air Force to deliver a safe, secure and effective system that will contribute to global stability for years to come."
Work on the program will be performed at the Northrop Grumman GBSD facilities in Roy and Promontory, Utah, as well as other key Northrop Grumman sites across the U.S. that include Huntsville and Montgomery, Alabama; Colorado Springs, Colorado; Bellevue, Nebraska; San Diego and Woodland Hills, California; Chandler, Arizona; Annapolis Junction, Maryland; and at our nationwide team locations across the country. Overall, the program will directly involve over 10,000 people across the U.S., the company added.
The contract award of $13.3 billion is an investment in enhancing the United States' nuclear deterrence, as it is the cornerstone of national security policy and fundamental in continued protection for the U.S. and its allies, the Department of the Air Force said in a parallel announcement.
"Modernizing the nuclear strategic triad is a top priority of our military," said Defense Secretary Dr. Mark Esper.  "It's key to our nation's defense.  It provides that strategic nuclear deterrent that we depend on day after day – that we've depended on decade after decade."
The Ground Based Strategic Deterrent (GBSD) program for the Intercontinental Ballistic Missile (ICBM) system is the follow-on to the aging LGM-30G Minuteman III ICBM, U.S. Air Force said, and first became operational in 1970. "The GBSD ICBM will have increased accuracy, enhanced security and improved reliability to provide the U.S. with an upgraded and broader array of strategic nuclear options to address the threats of today and the future."