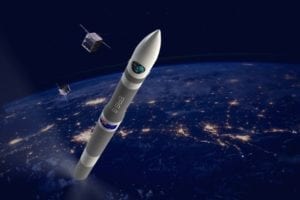 Queensland, 9 September 2020. —  Gilmour Space Technologies has secured the first Australian customer for its maiden Eris rocket launch in 2022, the company announced.
Space Machines Company has contracted to launch a 35 kg spacecraft to orbit, the largest payload announced to date by an Australian space company, it said.
"This could well be the first Australian payload to be launched to orbit on an Australian rocket, from an Australian launch site," said Adam Gilmour, co-founder and CEO of Gilmour Space, a Queensland-based company that is building new hybrid rockets to meet the world's growing demand for small rocket launches.
"We are delighted to be supporting Gilmour's first commercial flight and being part of this important milestone in the development of Australia's space industry," said Space Machines Company co-founder and CEO, Rajat Kulshrestha.
Space Machines Company is an Australian startup that is developing in-space transportation capabilities to cost-effectively insert small satellites into desired low earth orbits (LEO), geostationary earth orbits (GEO) and Cis-Lunar (Moon) orbits.