by Hamza Hameed and Brendan Rosseau
On 30 May 2020, two American astronauts made history by taking part in the first crewed orbital flight ever operated by a private commercial launch service provider. The SpaceX Demo-2 launch marked an important moment in the development of a private space launch industry which has been growing steadily ever since the dawn of the space age, with Telstar-1, which was launched on 10 July 1962 as part of the first commercially sponsored space launch.
More recently, and especially with the potential of individuals being transported to orbit on private spaceflights, Market Study Report LLC has projected the global space tourism market size to grow in the 2020-2025 period with a compound annual growth rate (CAGR) of 15.6%, and predicted to reach USD 1383.3 million by 2025, from USD 774.6 million in 2019. Companies from across the world such as Virgin Galactic, SpaceX, and Zero 2 Infinity all have differing plans to transport individuals on ticketed spaceflights in the coming years, with many outlining ambitious timelines for these launches as early as 2021.
The space tourism market is segmented, with companies choosing to either provide suborbital flights, or full-fledged trips to and from orbit. While we are far from the days where humanity truly becomes an interplanetary species, with space habitats such as the Bigelow BEAM module already being tested, and several agencies and companies outlining plans for trips to the international space station and other space destinations, humankind may not be too far from a time where individuals plan space holidays for a unique orbital experience.
Though discussion of space tourism has been overshadowed recently by other significant space-related developments, including the creation of the U.S. Space Force last December, the  SpaceX Demo-2 launch has reignited the conversation. In the wake of the highly-publicised launch, which was streamed live to over 10 million viewers according to NASA officials, a new bipartisan bill (the "American Space Commerce Act") offering incentives to U.S.-based space companies was introduced in the Senate. If passed, this bill would be the latest instalment in a series of American policy changes over the past several years, carried out via new legislation, executive orders, and shifts in governmental structures, aimed at empowering the country's burgeoning private space sector, and at the same time transforming the role of its public agencies into a more scientific and exploratory  nature.
Through the entry of more private sector companies in the space sector, and private investment in space reaching a record, 5.7 Billion USD in 2019, the global space economy is now more competitive and diverse than at any other time in history. According to a study by the Reason Foundation, the commercialisation of the space sector will create a self-sustaining industry which should enable a fully structured ecosystem of space activities in the coming decades. For many, space tourism remains the most exciting, if not most tangible, element of this ecosystem of space activities. Though not exactly tourism, the launch of two Americans into space during the SpaceX Demo-2 launch served as a powerful symbol of both the impending reality of space tourism and the public's enthusiasm for its availability; respondents to polls conducted via Twitter and whose results were broadcast during the livestream of the SpaceX Demo-2 launch overwhelmingly responded that they would choose to go to space, if given the opportunity.
Despite the surge in enthusiasm for space tourism corresponding to the recent launch, the prospect of vacations in outer space still faces several significant obstacles. Though policies encouraging the development of the American space industry have been rolling out at an accelerating pace, a statutory and regulatory framework for large-scale space tourism efforts is far from established. In 2018, the White House directed the Department of Transportation, which regulates commercial launches, and the Department of Commerce, which regulates some commercial activities in space, to streamline regulations on commercial space policies, including space tourism, but progress has not been as quick as industry might like.
An additional obstacle is the technological challenge of providing safe, reliable, and relatively inexpensive  access to low earth orbit (LEO). Though companies like SpaceX, Blue Origin, and Virgin Galactic are making progress towards this "holy trinity," so far they have only been able to make good progress towards  safety and reliability. The cost of access to space still remains a big obstacle to large-scale space tourism. The first space tourist, Dennis Tito, paid $20 million for a trip to the International Space Station. More recently, Virgin Galactic, which has branded itself as the "world's first commercial spaceline" sought to "open space for everyone", offering trips to an altitude above the Karman Line (which is the altitude regarded by many as where outer space begins) for $250,000, though delays to the company's timeline have meant that passengers have not yet been able to fly.
Though these obstacles continue to pose stark challenges to widespread space tourism, the successful launch of the SpaceX Demo-2 represents an important stepping stone in humankind's long term aspiration to venture into outer space. By attracting the attention of policymakers and the public alike, the successful demonstration of technologies showcasing a lowering of the cost of space travel, at the same time rekindling the human spirit of exploration, has brought to the limelight, an industry which had rapidly been growing over the past decade. Moments like this bring us ever closer to a day in which outer space plausibly becomes a vacation destination which many people across the world could consider.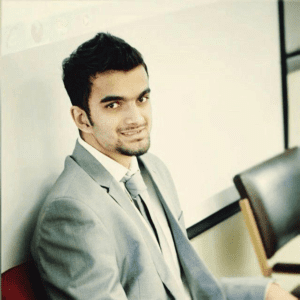 Hamza Hameed is a Pakistani lawyer currently working as a Legal Consultant at the International Institute for the Unification of Private Law (UNIDROIT) in Rome, Italy. His primary focus is on secured transactions law whereby he works on the Cape Town Convention and its Protocols, specifically those relating to Space Assets, and Mining, Agricultural and Construction (MAC) equipment. He is closely involved in the activities of the Cape Town Convention Academic Project and is the Manager for Fundraising and Administration at the UNIDROIT Foundation. He holds an Advanced LLM degree in Air and Space Law from the International Institute for Air and Space Law at Leiden University. He is also the Co-Lead of the Legal Team and the National Point of Contact for Pakistan at the Space Generation Advisory Council.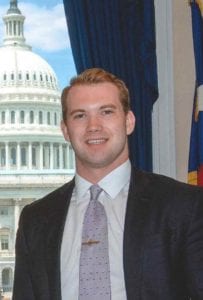 Brendan Rosseau is a consultant at Booz Allen Hamilton in Los Angeles, California, focussing primarily on the acquisition & development of next-generation space systems. Prior to joining Booz Allen, he has worked for the D.C.-based space consulting firm Andart Global and for the U.S. House of Representatives Committee on Science, Space, and Technology. His publications on the evolution of human use of outer space have received recognition at national and international levels.