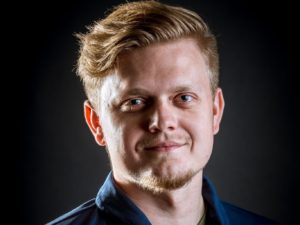 SpaceWatch.Global is pleased to present the fifth episode in our podcast series The Space Cafe Podcast.
Episode 005 features special guest Simon Gwozdz, CEO and Founder of Equatorial Space Systems in Singapore.
Simon is not yet 30 years old and already called the Elon of Singapore. With his company "Equatorial Space Systems" he wants to push the increasing commercialisation of space travel.  And he has a secret weapon for this: a special rocket fuel recipe that gives him self-confidence in the face of overwhelming competition. The tests are promising and the first big launch is approaching.
The Space Cafe Podcast brings our signature brand of engaging and relevant content from across the global space economy to you via an exciting new format. Together with award winning Executive Producer, Markus Mooslechner (Terra Mater Factual Studios), our fortnightly podcast features highly interesting guests.
Each episode includes a review of the most important topics included in SpaceWatch.Global's bi-weekly newsletter, as well as guest appearances and deep commentary from expert panelists from across the space sector.
Thanks to our global distribution partner, BookWire, the podcast is available on all major podcast platforms.