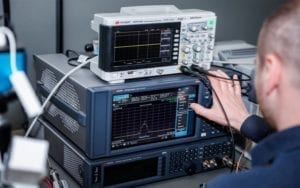 Bulgarian New Space company EnduroSat has received a US$362,000 investment from Neo Ventures, a venture capital company headquartered in the Bulgarian capital city Sofia, it was reported on 28 April 2020.
EnduroSat was founded in 2015 and designs, builds, and operates Nanosatellites for a commercial and scientific missions. EnduroSat is also developing inter-satellite linking and data applications.
Raycho Raychev is the founder and majority shareholder of Endurosat, and other investors include Trading 212, a fintech company, and Imperia Online, a video game developer, as well as Neo Ventures.
Neo Ventures initially invested in EnduroSat in 2017, when it acquired 2,058 shares in the company priced at $158.43 each. This latest investment saw Neo Ventures buy a further 1,864 shares in EnduroSat at US$194.35 each.
In 2018 EnduroSat generated a revenue of US$1.05 million, and a profit of US$144,000. EnduroSat employs 45 engineers and has approximately 75 customers.
Neo Ventures is an open-ended early stage investor based in Eastern Europe. Its founders have backed more than 30 startups and exited 10 successfully. Neo Ventures funds and then supports the companies it invests in with business planning, scaling operations, follow-on investments, and advising them making them throughout business cycles.