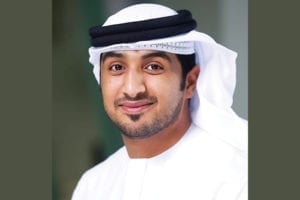 Yahsat Government Solutions (YGS), one of the leading providers of secure satellite communications for militaries and governments in the Middle East, is looking to use its L-band satellite communications service to expand its offering to government and military clients.
In an interview with UAE-based satellite communications trade publication SatelliteProME, Eisa Al Shamsi, the Deputy General Manager of YGS, said that the company is looking to provide commercial tactical communications for land, sea, and air forces.
"The global tactical military communications sector, which consists of airborne, naval, man-portable, vehicular and stationary segments, is set to witness substantial growth over the coming decade. According to estimates, it will be worth $151 billion globally by the end of 2028,"Al Shamsi said.
A YGS expansion in to this market comes as great power geopolitical rivalry in the Middle East, along with growing regional instability, could potentially lead to greater demand for secure satellite communications for military and government clients.
Al Shamsi told SatelliteProME that its expanded military and government offering will be based to a significant extent on the current L-Band service provided by Thuraya, a subsidiary of UAE-based Yahsat.
"For government customers, Thuraya and Yahsat are developing a full portfolio of products and solutions based on existing products, as well as future solutions that are in development. The L-band portion of that offering is unique in that it is based on the Thuraya L-band network, which guarantees resilience and assured connectivity mainly for quick deployment, mobile portable and communications-on-the-move applications," said Al Shamsi.
Eisa Al Shamsi is confident that YGS is well positioned to provide these expanded services, explaining that, "Together, we offer a ubiquitous and large footprint spanning more than 190 countries, with flexibility against adverse weather conditions, hardware comprising small-form terminals, and bandwidth pricing models that enable cost-efficient deployments and implementation on small mobile platforms."