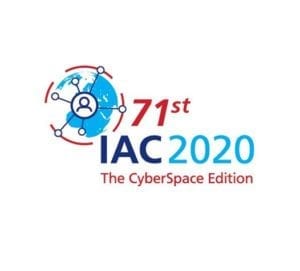 Because of the Covid-19 pandemic, the International Astronautical Foundation (IAF) has announced that this year's International Astronautical Congress (IAC) will go virtual in October instead of being held in Dubai. Pascale Ehrenfreund, president of the International Astronautical Federation (IAF), made the announcement on the organization's website and by email:
I am therefore delighted to announce that we will be hosting an IAC 2020 in virtual format. The 71st International Astronautical Congress – The CyberSpace Edition will take place in your homes and offices around the world during 12 – 14 October 2020. Please make sure to mark those dates in your calendar and stay tuned for additional details on the programme and logistics for the event in the upcoming weeks.

I am also pleased to inform you that the new dates for the 72nd  International Astronautical Congress, IAC 2021 have been fixed. The IAC 2021 will take place in Dubai, U.A.E., from 25 – 29 October 2021. Please also mark these important dates in your calendar.

Furthermore, the IACs in Paris and Baku will be postponed accordingly. Exact details will be communicated in the coming weeks.
The announcement was made on 27 April 2020.